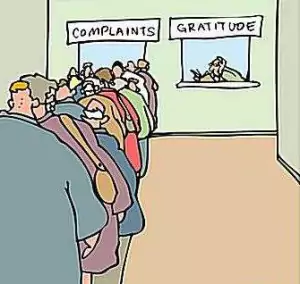 AcademicHelp Learning Hub
Use the most powerful academic tools to write better with AI, check for plagiarism and detect AI content!
Nearly every individual has faced a personal issue by receiving an unsatisfactory quality of goods or services, flagrant violations, or were infringed upon in regard to their consumer rights. To prevent unpleasant events from happening again, and to save other people from similar inconveniences, people write letters of complaint to the appropriate authorities. Complaint letters often facilitate the process of an efficient resolution of a problem.
Steps for Writing a Complaint Letter
You should clearly understand the problem.
After writing a formal heading and greeting, state the reason why you are writing your letter to the authorities. Inform your addressee about your reaction to certain events or products.
Describe your problem. First, use a description of the issue you think is appropriate and then provide some detailed background information; describe the circumstances that resulted in your dissatisfaction. Then, expand on the effects and consequences the problem had—show what damage you've suffered.
After you've described your problem, you must state what exactly you want your addressee to do in accordance with the situation. You can ask him or her to investigate the situation to identify those responsible for it, demand compensation, ask for some corrections, and so on. Optionally, you can add a warning; this may be a threat to have a trial in regard to the case, break a business partnership, or perform other actions that are undesirable for the addressee.
Write a closing for your letter. Be polite here; express your hope for a peaceful and mutually-beneficial resolution of the situation or your regrets about such an unfortunate misunderstanding.
Topic Selection
Some possible reasons for submitting a complaint letter are:
the poor quality of purchased products or provided services
the laziness of officials
unfair treatment
misconduct of the authorities at the workplace
the domination of children by teachers at school
corruption
an infringement of rights
Key Points to Consider
What is important to remember about writing and sending complaint letters is they should be done on time. This is especially crucial if your complaint refers to products which are covered within a warranty period. Products purchased through the Internet often have time limits, during which a customer may demand a return or replacement of defected parts.
A complaint letter written in a concise manner and straight to the point is better than a long one filled with unnecessary details. Complaint letters are often written in short paragraphs and the length of a whole letter is usually no longer than one page.
It may take some time for your complaint to be satisfied, so expecting immediate results is unreasonable. However, specifying an exact date by which you will wait for a response, or expect the problem to be resolved, will play in your favor.
In the case of several complaint letters being sent to resolve a single issue and your desired results are still not met, write to someone who is higher in the chain of command and mention the inactivity of those of the lower ranks.
Do and Don't
Do

Do be exact about what you want from your addressee: a refund, a material consideration, replacement or return of a product, a coupon, a discount, and so on.
Do take some time to cool down before writing your complaint letter.
Do stay clear and straight to the point. Don't go into excessive descriptions of how badly set-off you were by the problem; communicate your case fully, but without unnecessary details and emotions.
Do create a timeline of events that resulted in the current troublesome situation; avoid piling up the facts all together. Instead, be organized and concise, and make it clear to the recipient how the events unfolded.
Do keep paper trails. Save every receipt, every cash-memo, and letter, and make copies of them. If you are talking with the recipient via phone, take notes including time, date, and the persons you spoke to.

Don't

Don't be rude, sarcastic, or offensive. Be assertive, but stay calm and polite.
Don't threaten to abuse. You can mention trials in the case of a recipient refusing to cooperate with you in the solving of your problem, but you can face serious legal trouble if you threaten harm, use extortion, or enact any other inappropriate actions.
Don't blame your recipient, since in most cases the person to whom you address your complaint letter isn't responsible for the wrong inflicted on you. The best way to communicate with your recipient is to treat the unfavorable situation as a misunderstanding that can be eliminated due to the cooperation of both you and your addressee.
Don't forget to attach all the needed documentation to the letter to prove your complaint. Don't send the originals: make copies of important documents, notarize them if needed, and send them together with the letter to your recipient.
Don't give up if your first complaint letter had no effect or remained unanswered. Revise it, if needed, and keep on sending letters to reach the solution you desire.
Common Mistakes When Writing a Complaint Letter
– Being vague. Since a complaint letter is an important document that can sometimes even be used in court cases when you choose to go to the law in order to solve your problem, be as specific as you can with regards to the incident that occurred, adding names, dates, and so on.
– Expressing your negative emotions in an offensive way. You can afford yourself to express reasonable disappointment in your complaint letter, but not rage.
– Sending a handwritten copy of the complaint letter. This reduces the seriousness of your claim, especially if the letter contains grammatical and punctuation mistakes.
– Threatening legal action in your first communication. First of all, try to negotiate with a resolution to your problem. Mention legal action only when you see your recipient isn't willing to satisfy your requests.
See our complaint letter samples here.
Follow us on Reddit for more insights and updates.
Samples for Writing a Complaint Letter
221 Parklane Ave. Salem, OR 97301, USA Phone: 555-375-0050 May 13, 2013 TechnoSalem, Ltd. Consumer Complaint Division 412 Abbey Drive Salem, OR 97301, USA To whom it may concern, Yesterday, on May 12, I visited your shop at 5 Cornwall Lane...