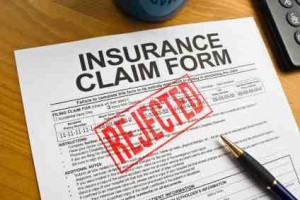 People who often deal with authorities, official establishments, or companies have faced a rejection at least once. If getting an authority's permission is crucial for you, you will not be satisfied to accept rejection and give up. In an effort to convince the organization to decide favorably, you should consider renewed efforts in order to get what you need. It is a common practice in cases such as these to write a letter of reconsideration. A reconsideration letter is a formal request to an authority figure or an official that contains a request for their unfavorable decision to be reviewed or reconsidered.
Steps for Writing a Reconsideration Letter
Address the recipient in a formal manner. Explain the purpose of your letter, and mention your previous request. Explain the reasons behind the rejection or the unfavorable decision you would like to be reconsidered. Ask for a reconsideration of the company's position.
Explain the dispute in detail. List the company's reasons and arguments for issuing the rejection. Stay concise, clear, and focused, while keeping your emotions out of the matter.
List your arguments as to why the establishment's decision should be reconsidered. Include facts you
Did you like this guide / sample?
Sign up and we'll send you ebook of 1254 samples like this for free!
80+ essay types
1000+ essay samples
Pro writing tips
Comment/Ask an Expert
Samples for Writing a Reconsideration Letter
Jack Dawson 312, Church Lane, 25 Apt. Meridian, MS 39301, USA Phone: 555-143-532-001 Email: jackdawson@email.com Date of Birth: 14th June, 1979 21st June, 2013 Dear Sir/Madam, *(if the name is unknown) I am writing this letter to request recons...
Goran Yovanich 52 Mariborska st., 14 apt. Belgrade, BG 11000, Serbia Phone: 3-811-133-322-211 Email: goranyovanich@email.com Date of Birth: 14th September, 1981 15th January, 2013 Dear Sir/Madam, This letter to your embassy is my appeal again...