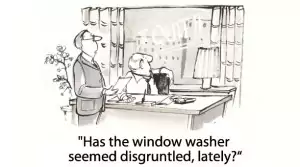 No matter how long one stays at a company, certain circumstances may force an individual to leave and begin their search for a new workplace. If you make a decision to quit, your only option is to do it properly by writing a resignation letter. A properly written resignation letter will not only help you leave your current job or position, but also make an impression on your previous employers, and maintain a beneficial relationship with them, thus making resignation a painless and comfortable process.
AcademicHelp Learning Hub
Use the most powerful academic tools to write better with AI, check for plagiarism and detect AI content!
Steps for Writing a Resignation Letter
Specify the name of the organization from which you are resigning, your name, position, and address, as well as the name and the position of your recipient at the top of the letter. When addressing your recipient, use the regular business "Dear Mr. X" form; addressing the recipient by position is undesirable. However, sometimes you can refer to the recipient by their first name.
In the first paragraph, notify your recipient of the goal of your letter. In a polite but assertive manner, inform your employer about your decision to resign. You must give your employer some time to fill the vacancy and train the replacement; therefore, in this paragraph, you should also specify the reasonable date of your last day at work. Usually, this period is no less than two weeks.
Next, thank your employers. Sometimes it may be difficult, since you might have experienced nothing but worries and troubles at your workplace, but still thanking is important. Mention the positive influences this job and company had on your career; document some nice memories relating to the job. You may also list the skills you achieved or improved in your position.
Start the second paragraph with a request to accept your letter of resignation. If you include reasons of your resignation in your letter, make sure not to mention anything negative about the company, your colleagues, subordinates, or supervisors. Assure your employers that you will keep working hard until your last day in the company.
Close your resignation letter with your best wishes to the company.
Proofread your resignation letter to make sure that it doesn't contain grammatical or punctuation mistakes, and submit it at the date which is mentioned in the body.
Topic Selection
People usually have many reasons why they choose to quit their current jobs and start searching for new career options. Usually, people write resignation letters in relation to the problems they experienced at the workplace:
unsatisfied career expectations
low salary
problems within the team
a desire to move on
to try out a new field
a job transfer
Key Points to Consider
Employers who want to resign usually talk to their supervisors first, and then write resignation letters. This is a professional approach, and besides, this way resignation letters don't come for the management all out of the blue.
Many employees would like to receive testimonials from their management when leaving their job. Fairly often, they ask for testimonials right in their resignation letters, which is definitely not the best idea. If you need a testimonial, ask your boss personally for it.
Submitting a printed hard-copy of a resignation letter is more preferable than sending an email. It is not only more professional, but also gives you and your company physical evidence for any possible disputes.
Clarity and simplicity are crucial for reconsideration letters, as well as correct grammar and vocabulary. Leave any comments, critiques, and feedback you may have for the exit interview.
Do and Don't
Do

Do be prepared for a possible overreaction. Despite the fact that employees specify the exact date of their last day at work in resignation letters, some employers may immediately dismiss those who resign.
Do submit your resignation letter to your supervisor and send its copy to the human resources department.
Do be supportive; let your current employer know you are willing to help with your resignation. For example, you could offer your employer to find and train a replacement for you.
Do try to make your resignation letter no more than one page in length.
Do be friendly, but still formal.
Do keep emotions out of the letter. You can express gratitude in your resignation letter, and thank your employers, but it can be done without exaltation and praise.

Don't

Don't write your resignation in a "burn-all-bridges" manner. No matter how unsatisfied you were when working at the company, or how much you hated your boss, still write your resignation letter in a courteous manner. Don't break discipline, miss working days, or behave defiantly during your last weeks. You are a professional, so leave like a professional.
Don't feel obliged to inform your current employer with the reasons of your resignation. However, if you foresee possible difficulties with resigning (for example, if you are a valuable employee and your boss doesn't want to let you go), or if you want your resignation letter to look more weighty, you may list the advantages of your new job.
Don't make it clear to your employer that you are closed to any counteroffers. In the case of receiving a counteroffer even when you stated that would not accept one, don't consider it until you are sure the deal will be worth it.
Don't show-off your resignation in front of your coworkers and don't rush to break all ties with them. Some of them may be beneficial contacts in the future.
Common Mistakes When Writing a Resignation Letter
– Being negative about your company, your boss, coworkers, or position.
– Experimenting with fonts, styles of writing, formatting, and so on.
– Allowing yourself to use informal vocabulary or slang.
– Negotiating with the company's officials, insinuating you might stay if you were proposed a worthy counteroffer. Resignation letters aren't written for negotiations: you leave the company, or you stay.
Follow us on Reddit for more insights and updates.
Samples for Writing a Resignation Letter
Lane & Lane Agency Jason Walsh Account Executive 35 Kensington Dr. Oklahoma City, OK, 73101, USA September 27, 2013 Sarah J. Lane CEO Dear Mrs. Lane, With this letter, I would like to inform you that I am resigning from my position as ...