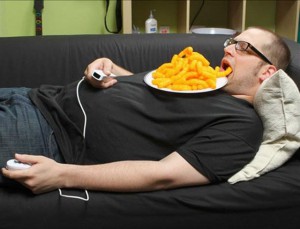 Sometimes, an urge to rest passively is overwhelming; the most common reason for this is fatigue, as the fast pace of metropolitan life requires people to push themselves to the limit on a daily basis. In such cases, there is nothing wrong with a wish to spend several calm hours doing nothing. However, there is a category of people whose entire lifestyle can be described by the slang phrase "couch potato." Mostly, such people prefer to act as passive spectators of life, and though the masses do not consider laziness to be significant misconduct—treating it mostly as a forgivable weakness—this personality trait can cause severe negative effects both on an individual and on his or her surroundings.
A definition provided by Oxford Dictionaries describes laziness as the quality of being unwilling to work or use energy; and while unwillingness to work seems to affect only one sphere of an individual's life—his or her career—having no intention to spend one's energy seems to have a negative impact in multiple areas.
Laziness negatively affects an individual's relationships with their boss and/or colleagues, due to certain behavioral standards that lazy people usually develop at work. In particular, lazy
Did you like this guide / sample?
Sign up and we'll send you ebook of 1254 samples like this for free!
80+ essay types
1000+ essay samples
Pro writing tips
Comment/Ask an Expert
Related Writing Guides
When you write a cause and effect essay, you need to explain how specific conditions or events translate into certain effects. In other words, your task is to show how one thing leads to another. In most cases, you will need to demonstrate how multiple c...