[Chorus]
2x
Who is greater
than the mother?
[Verse 1]
2x
Why praise
the saints
1x
When they praised her
with more than surrender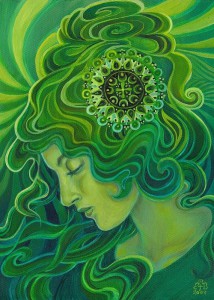 [Chorus] 2x
[Verse 2]
2x
When I bowed to her
the universe was there
1x
Yet I know she's more
always existing before
[Chorus] 2x
[Bridge]
2x
My desires
have been realized
1x
Now I only desire
to please the mother
[Chorus] 2x
[Breakdown: drums, piano, and choir improvise to a finish]
Follow us on Reddit for more insights and updates.
Related Writing Guides
A song is a unique genre that has its own approaches, and involves talents of a slightly different nature in comparison to writing a poem. Songwriting is a serious and thorough work...