In that dream, I'm as young as the grass
Still as starlight reflected in mountains
Children grown on the edge of the sky
Kept like a ring, kept with devotion
In that dream moving slow through the evening
You would leave me then without answers
Lick my wounds and remove my demands
Eucalyptus and orange trees are fading
In that dream, there's no light alluded
In that dream moving slow through the evening
In that dream, I could hardly contain
All my life I will wait to attain
There, here, there
I know someday the fumes will all burn off
All these silences I'll someday have turned off
I will see you someday when I'm broken
I'll be so sad just to have spoken
I'll have so much to tell you about
In that dream I could hardly contain
All my life I will wait to attain
There, here, there
Wide-eyed sleeper, don't betray me
I will rise one day, don't delay me
Wide-eyed deserter, always going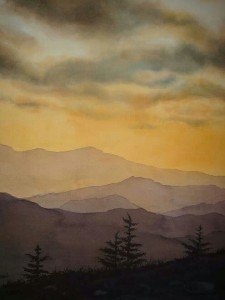 Did you like this guide / sample?
Sign up and we'll send you ebook of 1254 samples like this for free!
80+ essay types
1000+ essay samples
Pro writing tips
Comment/Ask an Expert
You do not have permission to submit a question
Related Writing Guides
A song is a unique genre that has its own approaches, and involves talents of a slightly different nature in comparison to writing a poem. Songwriting is a serious and thorough work...