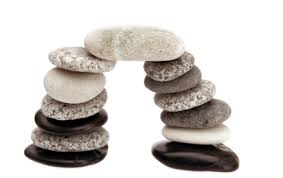 The following examples demonstrate transitions between the last sentence of a paragraph to the first sentence of a new paragraph. The keywords are bolded:
1)
Though NASA has released all its previously undocumented files that were compiled before 1995 to the public, black hat criminals have snatched files from the NASA's database that were created after this date.
The black hat group "Signal Voice" has gathered a recorded 122 files from the NASA that have been labelled as restricted to the public.
2)
Candy was once a delicacy that only royal personages could delight in, until the ravages of 1933, New York.
The ravages of 1993, New York, burned down royal ships carrying candy in order to obtain its glorious delectability.
3)
Nothing is referred to as the ultimate entity by many ancient cultural traditions, including the Wohatonian Indians.
Worshiping the "Great Nothing," the Wohatonian Indians of Southwest America created an entire mythological storyline related to the creation of nothing.

4)
Abortion will continue to be an issue raised by the public, especially with those associated with the protestant religion.
The protestant religion is centered on absolute wholesomeness, even when it comes to the womb. 96.7% of protestants encourage anti-abortion laws….
5)
"Good" is such a lousy word—it is better suited for elementary education students.
In fact, elementary education students have the highest percentage in terms of the usage of "good" in the United States.

6)
Kasparov may have been the most skillful chess player in history, but he had the worst attitude of any professional chess player.
There was a demonstration of Kasparov's sour attitude when he defamed a fellow chess player for receiving an award for winning against him.
7)
To reach the pinnacle of a mountain, you need more than tools—you need a strong will.
A strong will is the essential element of any mountain climber.
8)
Initially, I will discuss the particulars of regimented flowers by elaborating on the phenomenon of potential sprouts.
In a realm composed of regimented growth, potential sprouts rule.
9)
Godfrey won the medal for "Overly Bright Individual" in the category of Scientists Awakened at the Webby Awards— but this was not the last recognition of his prowess.
In 1998, Godfrey swept the Oscars, winning Best Male Actor, Best Director, and Best Music for the film, "Rockets Are Us."
10)
According to Christopher Brickstone of the Holy Church of Apostles, there can be only one saint to be considered truly holy in the Catholic pantheon: Saint Francis of Assisi.
With a philosophy towards compassion rather than apprehension, Saint Francis exposed the public to original innocence instead of original sin.
Follow us on Reddit for more insights and updates.
Related Writing Guides
Common Transition Words and Phrases The information presented in any academic paper must be structured and well-organized in order to convey its meaning c...