Quick Overview
Out of the various online citation generators with comparable features, BibMe stands out as the top choice. This tool provides the best combination of capabilities for quickly and efficiently citing any source.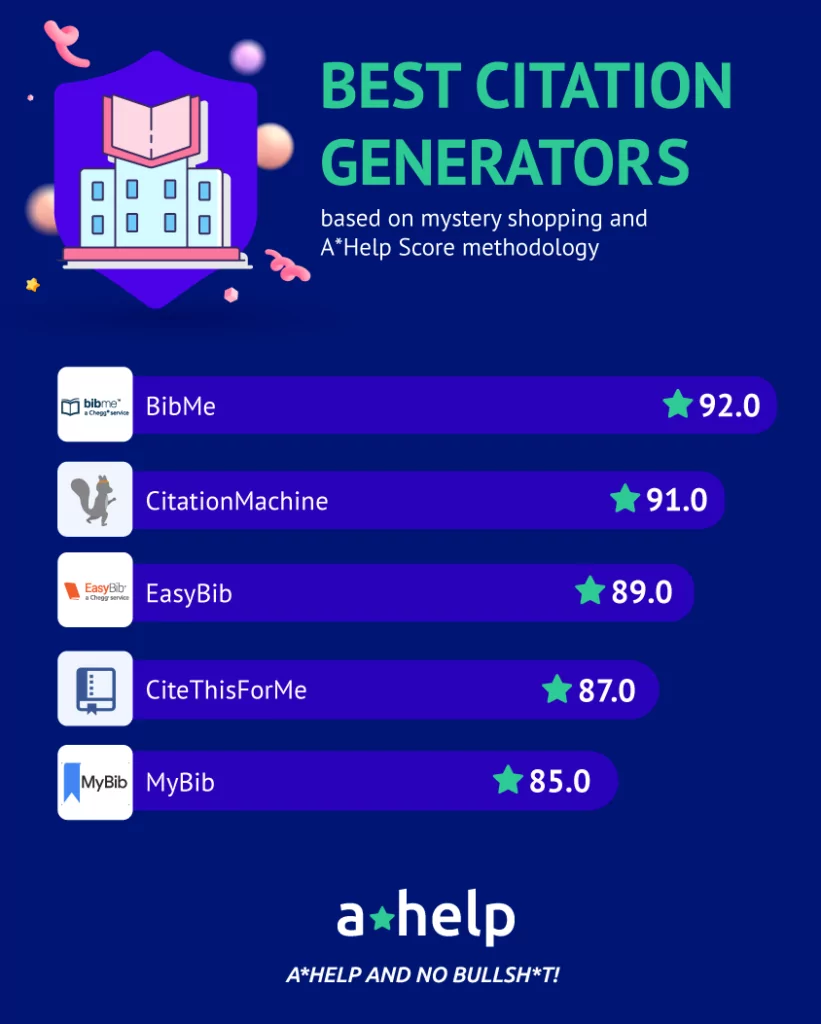 Proper citation has remained a cornerstone of integrity and scholarly rigor in the world of academic and professional writing. Citation generation has smoothly blended with technical progress, giving rise to many online tools. These services have been carefully designed to simplify and facilitate the complex citation process, assuring correctness and conformity to numerous formatting styles, such as APA, MLA, Chicago, and many others.
Citation generators have been well accepted by all interested parties, but students and inexperienced writers should benefit from using them the most. These online services promise to ease the tedious process of correct citation, which is critical in maintaining the quality and integrity of academic writing. However, the increasing number of these digital tools raises questions about their features, differences, and most importantly, the convenience of using and the accuracy they provide.
The increasing availability and variety of citation generators require extensive research to identify the most dependable and user-friendly solutions amid a sea of options. In this review, we explore some of the most used citation tools, with all their advantages and flaws, to suggest to our readers the most reliable among them for their academic papers.
Our methodology of testing best citation websites
At first glance, it might appear that there isn't much to evaluate when it comes to tools that provide the same final result, such as citation generators. While users expect a consistent result, namely a properly structured citation, the journey to that result differs. User-friendliness, responsiveness and intuitive design, new features, and affordability all play important roles in a user's decision to stick with a service.
To learn everything about these differences, we decided to evaluate these services firsthand. As part of our test, each tool was required to create multiple citations from a variety of sources and styles. We looked at the number of sources accessible, the diversity of citation formats, the ability to manually modify citations, and the capabilities offered for a completed bibliography in addition to citation generation. We also assessed the free vs paid functionality, as well as any limitations on free or trial versions.
As a result, our study presents the A*Help score for each product, which includes three review components: value for money, overall user experience, and convenience of use. This comprehensive approach addresses all potential user questions concerning online citation generators. Read How We Test Citation Generators to learn more about our testing scenario.
Best citation generators according to the A*Help score
Following a comprehensive analysis of the most used citation generators, we are ready to bring to your attention a rating of the seven finest solutions.
1
BibMe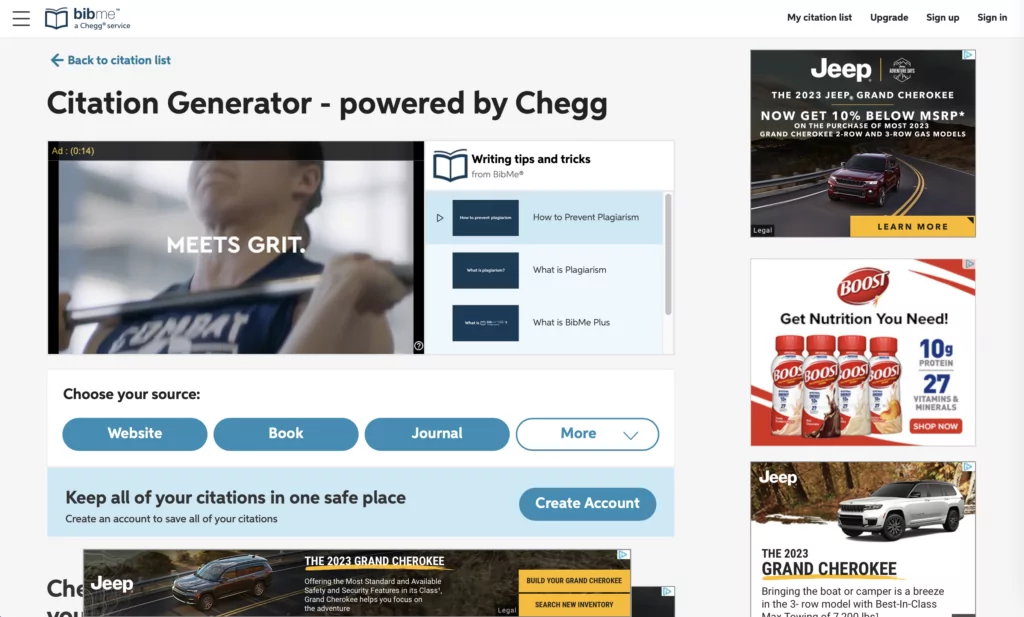 Powered by Chegg, a reputable online educational platform, BibMi is a convenient citation and bibliography generator. Catering to a broad audience, from students to experienced scholars, BibMi offers a valuable resource for academic writing and research.
BibMe offers two different plans for its users: a free version and the BibMePlus subscription priced at $9.95 per month. The free plan allows unlimited citation generation but requires users to disable ad blockers. Additionally, it provides a glimpse into grammatical accuracy by highlighting the first five errors in a text. However, features like plagiarism detection and expert reviews are exclusive to the paid version.
Opting for the BibMe Plus subscription at $9.95 unlocks all features almost without any limitations. Users can also take advantage of a three-day trial to explore the full range of services before committing to the monthly fee.
Using the service is straightforward and intuitive. The system walks the user through each step of the citation process, from selecting the citation source to the final step of copying or downloading the completed bibliography. Helpful citation tips available on each page should become useful if a user is hesitant about something along the way.
With its outstanding balance of cost-effectiveness and overall user experience, coupled with a transparent and seamless workflow, the service garnered a score of 92/100. This impressive rating secured its top position on our list of the best online quote generators.
2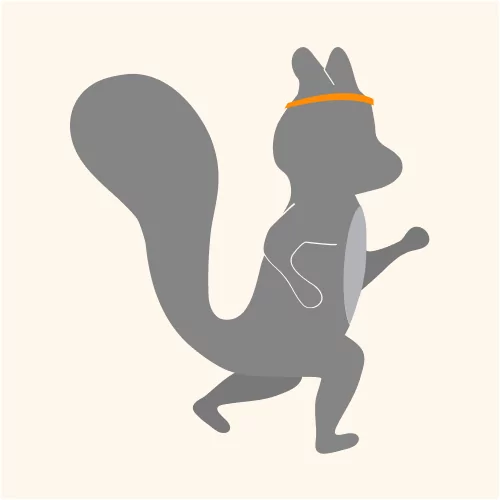 CitationMachine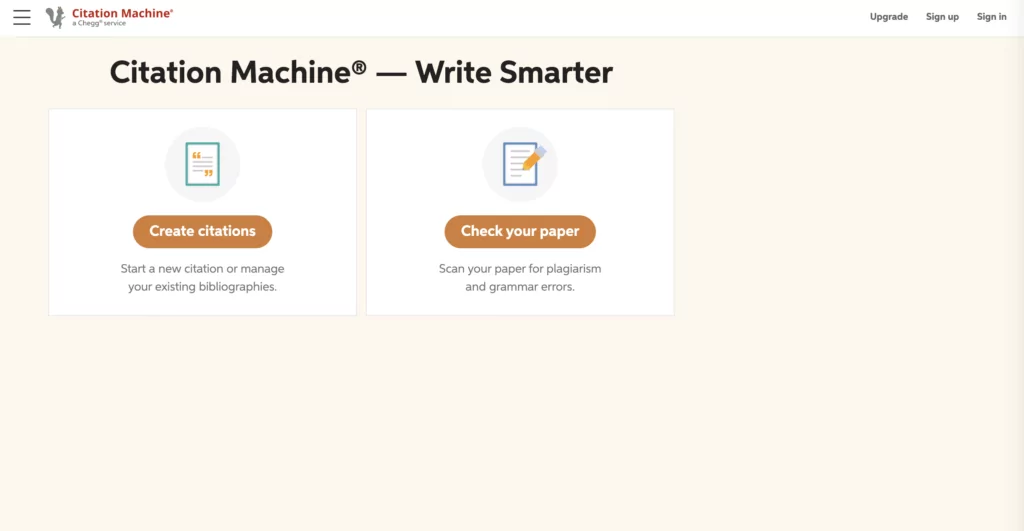 CitationMachine is a well-known online application that helps students and researchers generate and manage bibliographical references. It is an easy-to-use interface that allows users to swiftly format citations in a variety of formats, including APA, MLA, Chicago, and others. CitationMachine, in addition to its basic functionality, guides good citation practices and attempts to speed up the research process.
The service offers three account types for users. While all citation types are accessible at no cost, the free version will only display up to 5 errors when checking your work. To unlock comprehensive grammar and plagiarism checks, users need to subscribe to one of the two premium memberships priced at $9.95 or $19.95 monthly. The higher-tiered plan provides enhanced features from the Chegg platform, including test assignments, video walkthroughs, solutions, and real-time math calculations.
The service is simple to use and intuitive. The interface is designed to facilitate a customer's journey from start to finish. Users can quickly find the citation source they need, and switching between different styles is also not a problem, even if a quote is already generated. The only thing that may distract some people is the abundance of ads and other commercial information popping up on the screen when the free account is used.
With an A*Help score of 91/100, CitationMachine stands out as an excellent choice for those seeking a quick and user-friendly citation generator. The free version provides essential features, while the premium subscription adds a range of valuable tools and resources. Whether you're a student or a professional, CitationMachine has offerings tailored to meet diverse needs.
3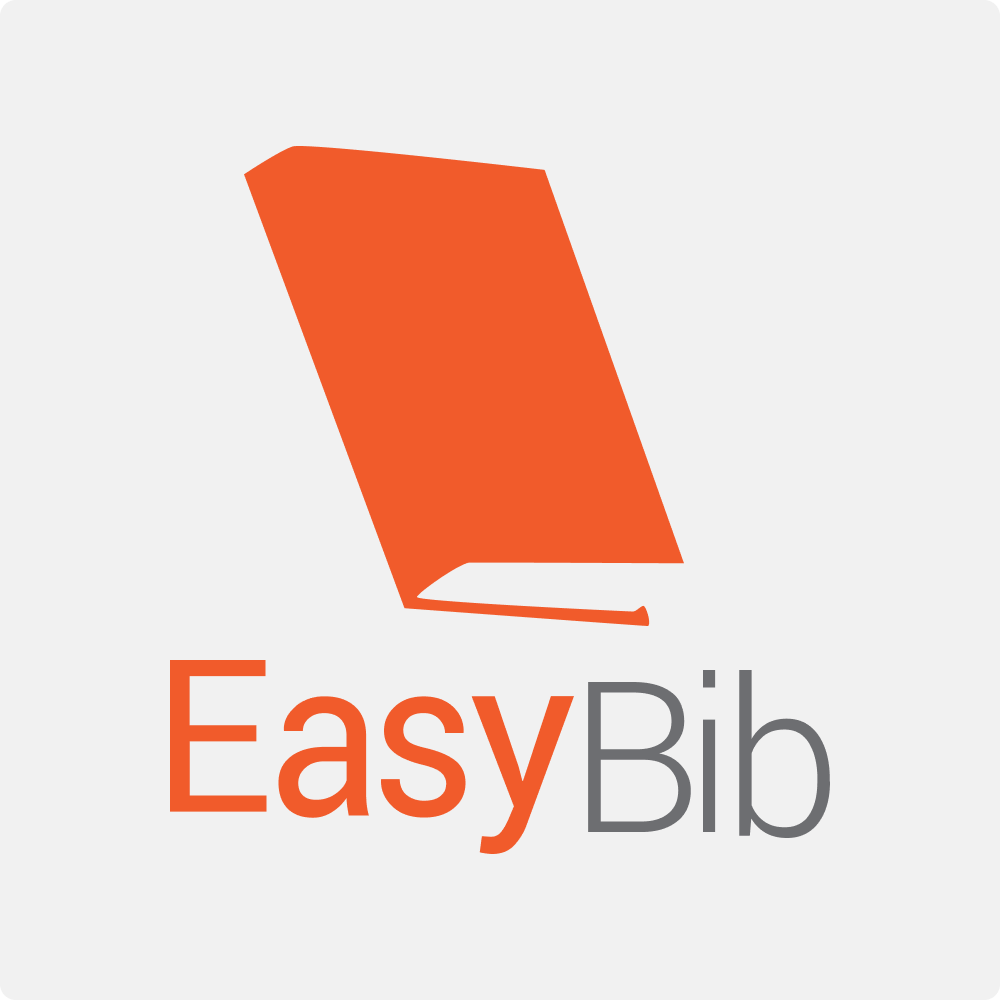 EasyBib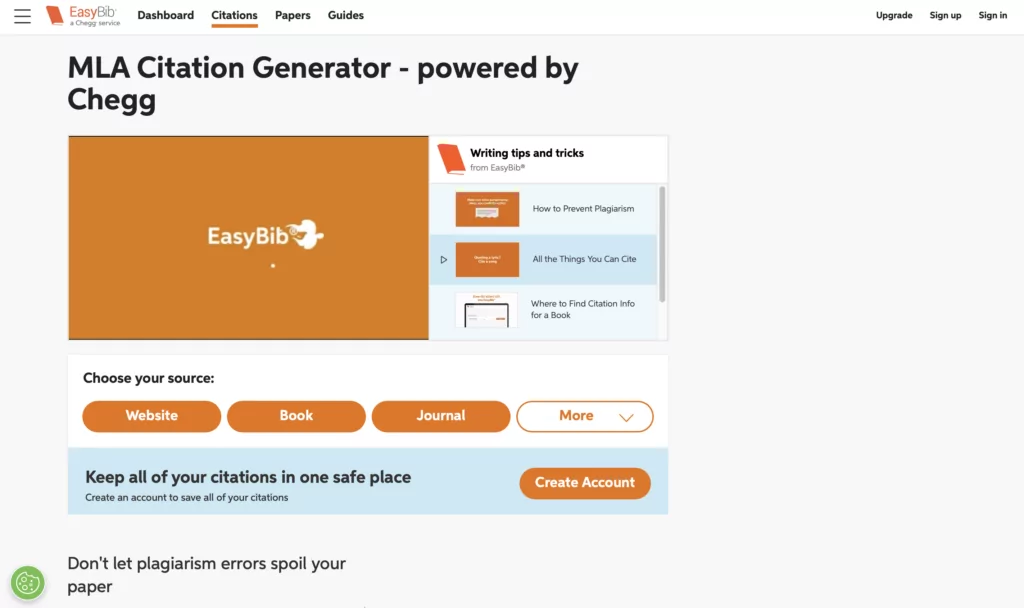 EasyBib is a powerful citation tool that appeals to students and educators. It offers a variety of citation styles and sources, as well as extra features like a plagiarism detector, grammar checker, spellchecker, and proofreading. All this is available with a subscription, as the free plan only allows for MLA citations.
EasyBib has two subscription options: a free version and a $9.95 premium version. It's important to note that the free account has significant limitations that may not be acceptable for many users. It only supports the MLA citation format, and users are frequently asked to view a video advertisement before they can complete a citation. However, when you upgrade to the paid version, these restrictions are removed, and users receive access to several new features.
EasyBib, like other Chegg-affiliated tools, delivers an excellent user experience. The steps related to searching, selecting, and editing the relevant reference source are simple and understandable.
With the A*Help score of 89/100, EasyBib's quality is affirmed, placing it on par with other top-tier citation generators. The only downside is that the functionality of the free version of the tool is quite restricted.
4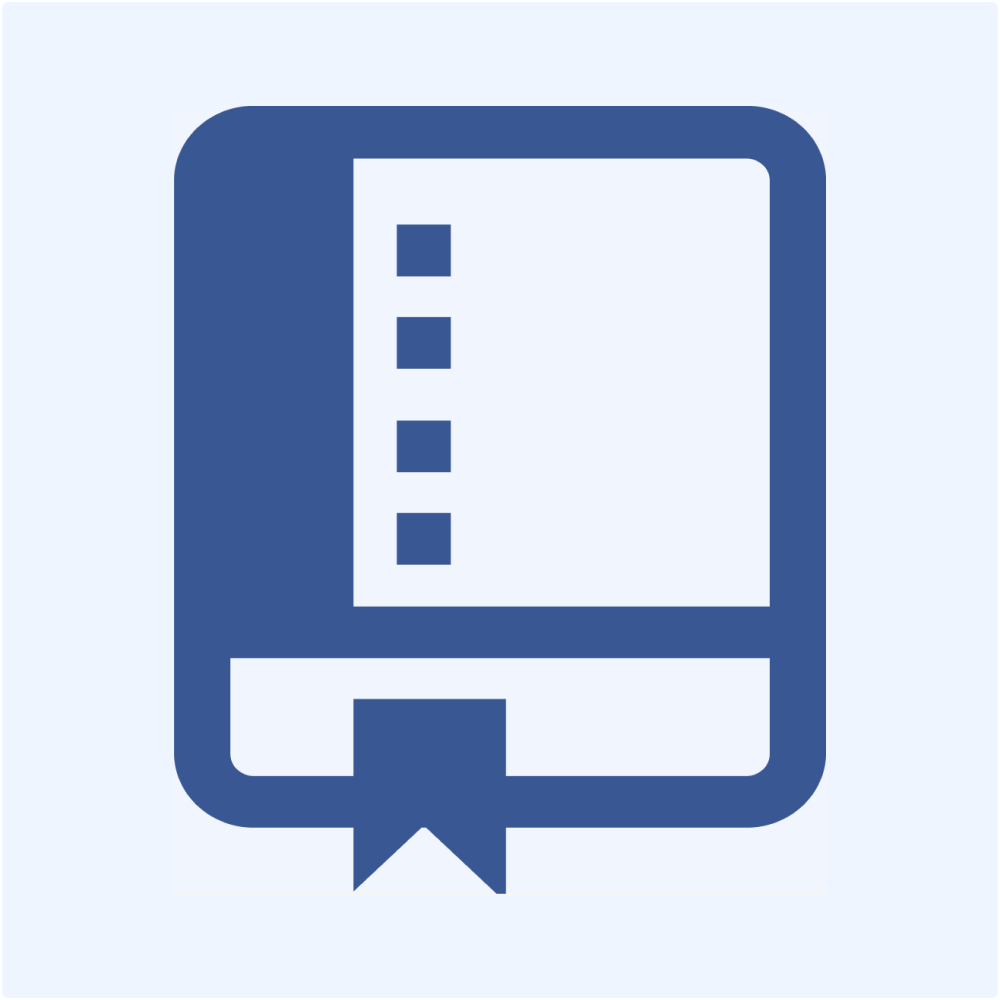 CiteThisForMe
CiteThisForMe stands out as a comprehensive citation tool tailored for students, instructors, and researchers. It supports a wide range of citation styles, from APA to Harvard, and offers various sources for citations, including books, journal articles, and websites. The platform also boasts additional tools, such as a plagiarism checker and grammar checker, enhancing the overall user experience.
Users can have a free account or a premium subscription priced at $9.99. The free version offers a decent range of features, but for a more enhanced experience, the premium version is recommended. Unlike some other citation tools, registration is not mandatory, and there's a trial period available. The website experience is smooth, with features like exporting and sharing, integration with writing software, and mobile convenience. However, users might find the ads a bit excessive.
CiteThisForMe, with its user-friendly interface, ensures that the citation process is seamless. From data retrieval, be it manual or auto, to various search options like URL, DOI, and ISBN, everything is designed for user convenience. The citation editing options are also commendable, with features like quick style changes and warnings if information is missing.
With an A*Help score of 87/100, CiteThisForMe solidifies its position as one of the leading citation generators. The platform's vast range of styles and sources is a definite plus, but numerous ads might be a slight drawback for some users.
5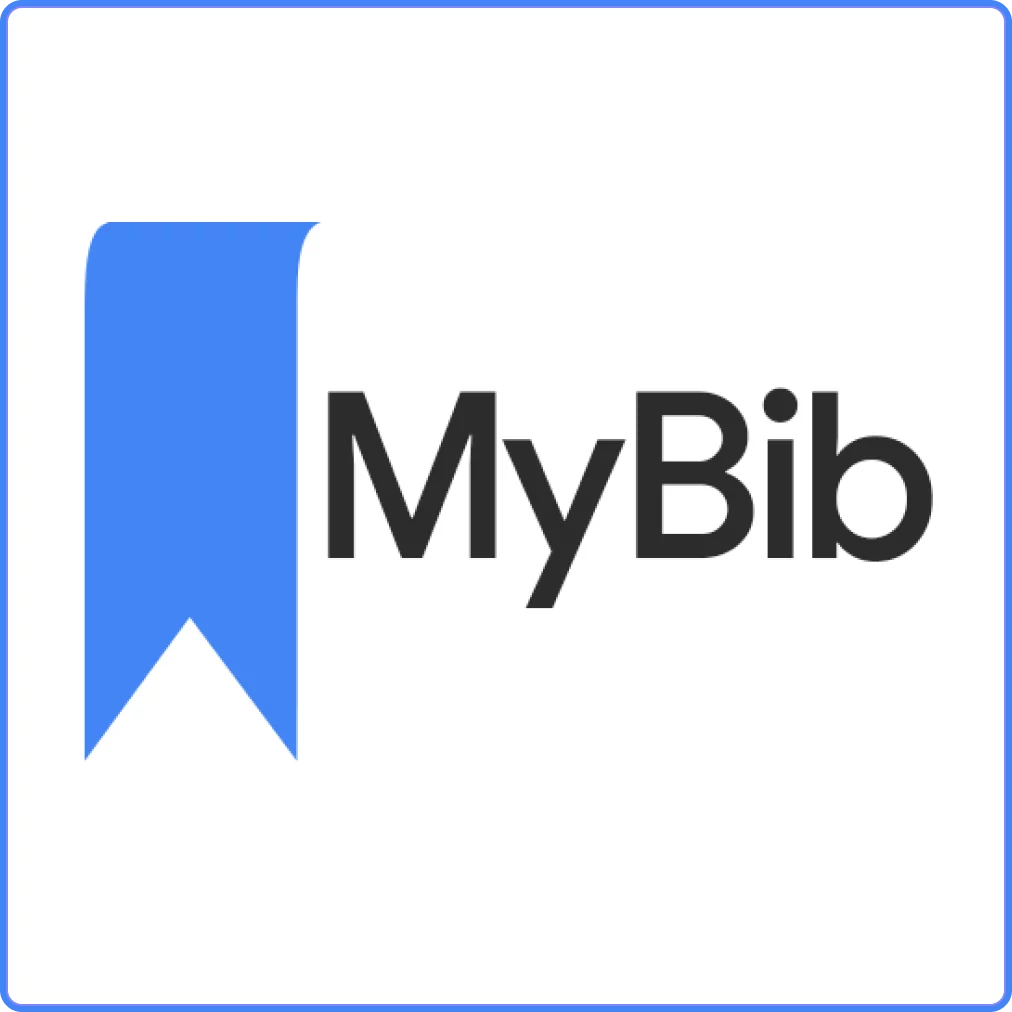 MyBib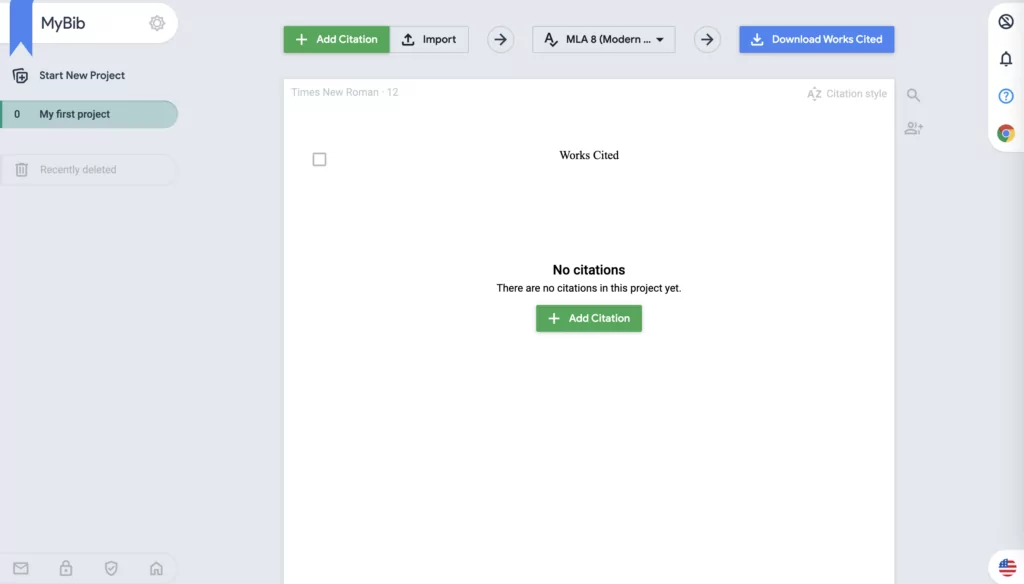 MyBib is a specialized digital software designed for academics, students, and professionals, offering a streamlined approach to generating bibliographic citations for a wide variety of sources. With its visually appealing interface, MyBib supports an array of citation styles, including APA, MLA, Chicago, Harvard, and plenty of others. The standout feature of MyBib is its completely free access, making it an invaluable asset for those aiming to ease the often intricate process of referencing while upholding the authenticity of their academic or professional work.
Users benefit from a free platform with a handy browser extension and, notably, an ad-free experience. However, in contrast to some other services, MyBib focuses exclusively on citation generation and doesn't come with additional features. Additionally, its mobile experience might be less than optimal due to potential responsiveness issues.
MyBib's commitment to simplifying the citation process is evident in its perfect score for citation convenience – 50/50. The platform supports a comprehensive range of styles and sources, ensuring users have all they need for accurate referencing. While it doesn't offer additional tools like plagiarism or grammar checkers, its core functionality is robust. The website experience is enriched with features like exporting and sharing, integration with writing software, and saving user preferences. Mobile convenience is the only thing that could be improved.
6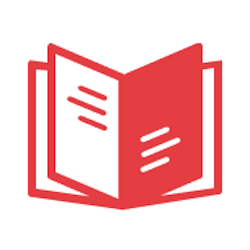 BibGuru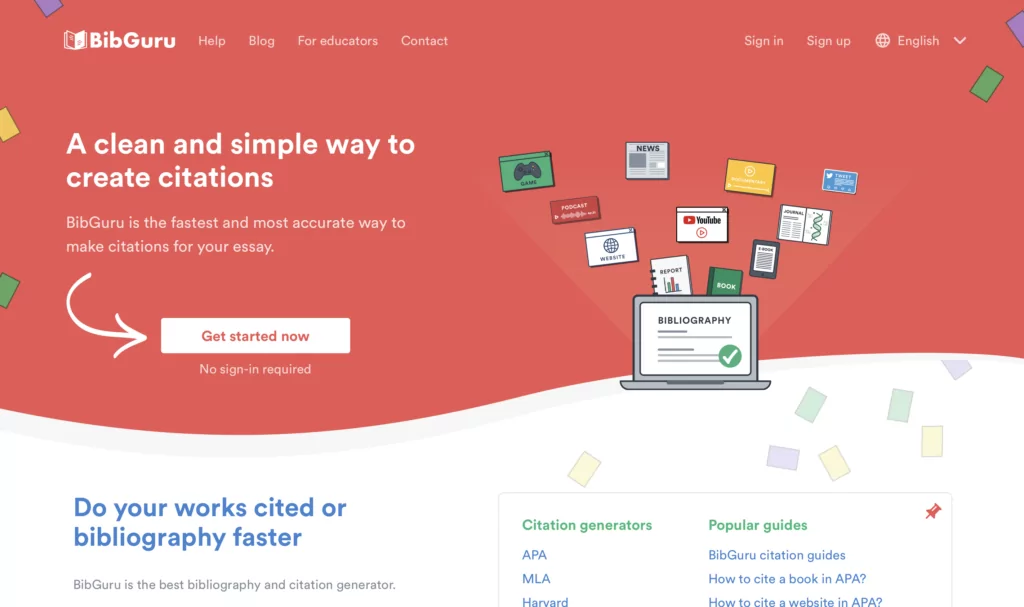 BibGuru is a free online platform designed to assist users in generating accurate citations and bibliographies. With a sleek user interface, BibGuru supports many styles and even provides a Chrome extension for swift citing of website.
BibGuru's commitment to providing value is evident in its free access. Some users might find the manual mode a little confusing, and citing specific sources can sometimes be time-consuming. On the plus side, the platform does not require registration, and there's no bombardment of ads, ensuring a smooth user experience. The Chrome extension is a handy addition for those who frequently cite websites.
In terms of features, BibGuru covers all major citation styles and a wide range of sources. While it doesn't offer tools like plagiarism or grammar checkers, it does provide essential citation functionalities. The platform also integrates well with writing software and saves user preferences, although this is supported only with a free account.
In summary, BibGuru is a dependable citation tool with a pleasant interface, making it a solid choice for academic and professional writing needs. With an A*Help score of 69/100, BibGuru demonstrates its value in the citation tool market. However, there's room for improvement to enhance the user experience further and meet the diverse needs of its customers.
7
TypeSet (SciSpace)
TypeSet (SciSpace) is an online tool tailored for students and scholars, streamlining the process of generating academic citations and bibliographies. While it supports a variety of citation styles, it does have a somewhat limited range of citation sources compared to other platforms. Despite this, its user-centered interface, combined with some advanced features, makes it a valuable asset for those in the academic and research field.
TypeSet offers its services for free, ensuring that anyone can access its citation-generation capabilities without any restrictions or financial barriers.
The platform is designed to be precise. While it offers a range of styles and ensures citations meet academic standards, users might find its search options a bit limited. However, the platform does provide certain advanced features that can be beneficial for academic writing and research.
TypeSet supports multiple citation styles, including APA, MLA, Chicago/Turabian, Harvard, and others. However, when it comes to citation sources, it primarily focuses on books, journal articles, and websites, lacking options for videos, lectures, images, and newspapers. One of its standout features is the AI content detection tool. The platform is also mobile-friendly and offers browser extensions for added convenience.
The overall experience on TypeSet is praiseworthy. Registration is not mandatory, but there's an option for a personal account for those who prefer to keep their projects organized. The platform ensures user preferences are saved, but it doesn't integrate with popular writing software, like MS Word or Google Docs.
In conclusion, with an A*Help score of 60/100, TypeSet (SciSpace) offers a decent citation tool for scholars and researchers. While it has its limitations, its free access and certain advanced features make it a worthy consideration for academic and research purposes.
Final Words
Selecting the right citation generator can be challenging. Accurate and consistent quotations are crucial in academic and professional writing, emphasizing the need for dependable and user-friendly citation tools. Our comprehensive review, based on the mystery shopping and the A*Help score, offers clear insights into what each platform provides, their strengths, and areas that need enhancement.
BibMe emerges as the top choice, offering an excellent combination of features and user experience. However, each tool on our list has its unique offerings that cater to different user needs. Some platforms excel in their range of citation styles, while others are notable for their additional tools or user interface. The final decision often depends on individual preferences, the nature of the project, and specific citation requirements.
It's essential to remember that while these tools simplify the citation process, users should always double-check their citations for accuracy and consistency. We hope this review serves as a helpful guide in your search for the ideal citation generator.
Key Considerations: A Buyer's Guide to Citation Generators
Choosing the right citation generator can be a tricky task, especially when the market is flooded with numerous similar options. Each tool promises to simplify the referencing process, but how do you determine which one truly meets your needs? This guide aims to shed light on the essential factors to consider when selecting the ideal citation generator for your academic or professional writing.
Free vs Paid Options: Key Differences
Most citation generators offer both free and paid versions. While free versions can be tempting, they often come with limitations, such as a restricted number of citation styles or sources. Paid versions, on the other hand, usually provide a more comprehensive range of features, including access to multiple citation styles, unlimited citations, and sometimes even additional tools like plagiarism checks. It's essential to weigh the benefits of each option against its cost to determine which is more suitable for your needs.
Additional Services
Beyond just generating citations, some tools offer extra services that can enhance your writing experience. These might include grammar checks, plagiarism detection, and even suggestions for improving your content's quality. While these features can be incredibly beneficial, it's crucial to ensure that they are accurate and reliable. Always check user reviews and perhaps even test these features before committing to a particular tool.
Bibliography Editing Options
The ability to edit and customize your bibliography is a significant advantage. Some citation generators allow users to adjust entries manually, reorder them, or even add annotations. This flexibility can be particularly useful if you're working on a more complex paper or project that requires specific formatting or additional information in the bibliography. Ensure the tool you choose offers the editing options you need to produce a polished and professional bibliography.
In conclusion, while many citation generators may seem similar at first glance, the nuances in their features and capabilities can make a significant difference in your writing process. By considering the factors highlighted in this guide, you can make an informed decision and select a tool that truly meets your needs.
Why academichelp.net is a credible source of information:
Stay curious with us. Academichelp.net has been a reliable educational resource since 2011, providing students with the latest news, assignment samples, and other valuable materials. Even with the extensive information we process, our quality remains consistent. Each team member has experience in education, allowing us to evaluate new sector offerings critically. Our reviews are up-to-date and relevant, with impartiality ensured by the A*Help score methodology from mystery shopping. We aren't affiliated with any listed service providers. Our focus remains on providing our audience with reliable and unbiased data.
Follow us on Reddit for more insights and updates.