A public elementary school in Maryland has made FOX News headlines by reintroducing strict mask measures. Third-grade students at Rosemary Hills Elementary School in Montgomery County are now required to wear N95 masks.
AcademicHelp Learning Hub
Use the most powerful academic tools to write better with AI, check for plagiarism and detect AI content!
The decision was made after a few students in the grade tested positive for COVID-19. This move aims to minimize any further spread of the virus within the school environment, particularly in the affected classroom. The mandate will last for a ten-day period, after which students can revert to the previous mask rules, if any.
The school's notice about this sudden change gained attention when Clay Travis, the founder of OutKick, shared a letter on his platform that was sent to parents. He captioned it with a warning to his followers: "They're coming with masks for your kids again. Get ready. Read this insanity."
The letter detailed the situation in the classroom and informed parents of the precautions being taken. School Principal Rebecca Irwin Kennedy emphasized the purpose of the mask requirements was strictly to prevent further transmission within the class. To aid this, additional N95 masks have been provided for students and staff in the affected classes. They will need to wear them for the next 10 days, barring meal times. The school will also distribute at-home rapid test kits, urging parents to utilize them if their child shows symptoms or after potential exposure.
While Rosemary Hills Elementary School hasn't given a direct response to Fox News Digital's request for comments, this development is occurring amidst a growing acceptance by health experts that the coronavirus will continue to exist. Dr. Brett Osborn, a neurosurgeon based in West Palm Beach, Florida, reiterated this perspective to Fox News Digital, stating, "SARS-CoV-2 and its variants are never going away… It is here to stay because its mutation rate is high, just like influenza."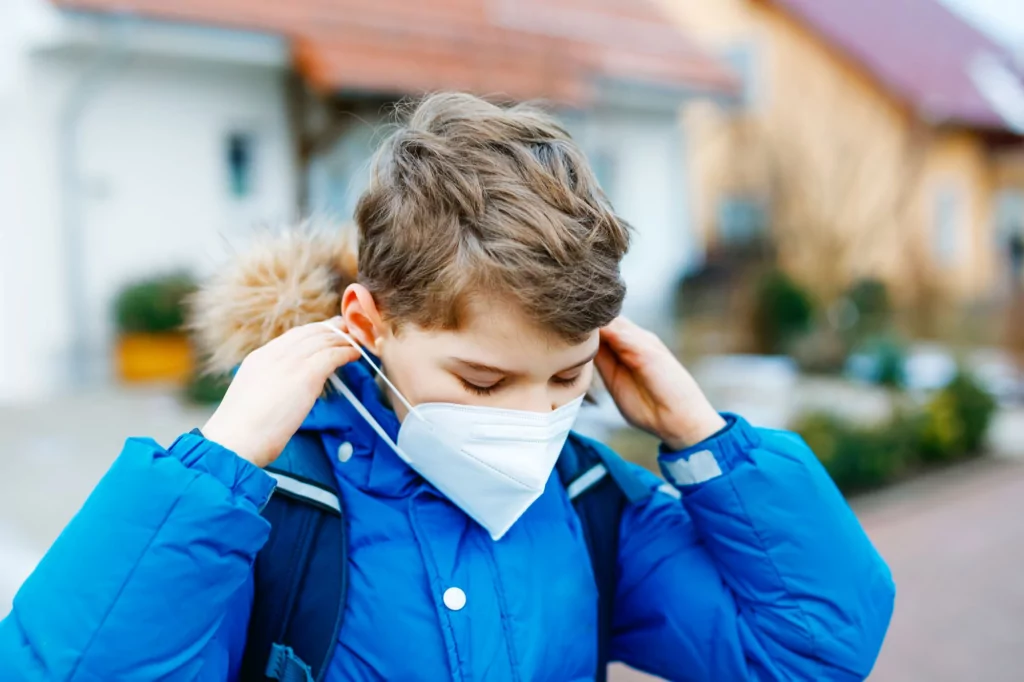 The recent decision by Rosemary Hills Elementary School in Maryland to enforce stricter mask rules only proves that schools are still navigating how best to handle the COVID-19 pandemic. The school's move shows the delicate balance educational institutions must strike between ensuring student safety and maintaining in-person learning. This specific mandate is temporary but highlights the fluid nature of school policies as the pandemic continues.
As this quite a controversial topic, it can be agreat base for one of your school essay-writing practices. We came up with a few topics that you could choose to discuss based on the recent events:
The Role of Schools in Preventing the Spread of Infectious Diseases.
Navigating In-Person Education in the Time of a Pandemic.
The Psychological Impact of Changing School Rules during Health Crises.
The Evolution of Mask Mandates: From Recommendations to Requirements.
Assessing the Effectiveness of Rapid Testing in Educational Institutions.
How Health Crises Influence Policy Decisions in School Systems.
The Long-Term Implications of COVID-19 on Future School Health Policies.
Balancing Safety with the Educational Needs: A Global Perspective.
The Future of In-Person Learning in a World with Endemic Viruses.
Related
Follow us on Reddit for more insights and updates.