JOIN OUR LEARNING HUB
One-stop solution for all your homework needs. Get the job done.

✅ AI Essay Writer ✅ AI Detector ✅ Plagiarism checker ✅ Paraphraser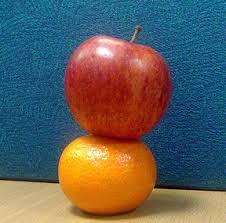 Compare and contrast essays can be tricky. For me, the main problem about this type of academic paper is organization. Moreover, compare and contrast essays require serious analytic work to discover similarities and discrepancies in researched subjects, a deep knowledge of what is being written about, and so on. This causes students to make numerous mistakes. To help them navigate these challenges, I created this brief guide, which includes mistakes in compare and contrast examples, to provide a clearer understanding of how to approach this type of essay.
Wrong Way to Write Compare and Contrast Essays
1. Choose only those subjects that have a lot in common, or are obviously different, otherwise it will be difficult to write the paper. For example, you can compare services in American hospitals in the years of 2012 and 2014—it's a good topic. Or, you can contrast differences between different Christian Heavens and Hells. However, don't try to sound super-creative, and write essays like, for example, "Common Features of Birds and Dinosaurs." Smart topics suck (note that sometimes you will have to write about such topics, if your teachers make you to do so).
2. The best way to compare A to B is to write a sentence about B right after you describe A. This is the best way to organize any compare and contrast essay, trust me.
3. Dig into particularities, and ignore the common and the most outstanding characteristics of the compared subjects. Usually, you can find no more than two or three "big" characteristics, whereas minor details give you unlimited space for comparisons or contrasting.
4. Express your subjective preferences while writing. This way you will sound more appealing and convincing to your audience.
5. Here is an alternative for you: why bother yourself with writing some lengthy paper no one will read? Just create a table, or a chart. This is much faster, and besides all similarities and discrepancies can be seen more conveniently.
See? Only five easy steps stand between you and your next compare and contrast essay! These tips save you from googling "how to write my essay in 2 hours" and will grant more time to finish the assignment. Follow the points from this list, and I guarantee you that… Well, it's a surprise.
See you! Stay updated.
Follow us on Reddit for more insights and updates.