The college essay is a critical component of the application process, and choosing the right format can make all the difference. In this article, we delve into a popular Reddit thread on college essay formats to uncover unique and engaging ideas from users who have been through the process themselves. Discover how these Redditors have approached their essays and the creative formats they've used to make their stories stand out.
AcademicHelp Learning Hub
Use the most powerful academic tools to write better with AI, check for plagiarism and detect AI content!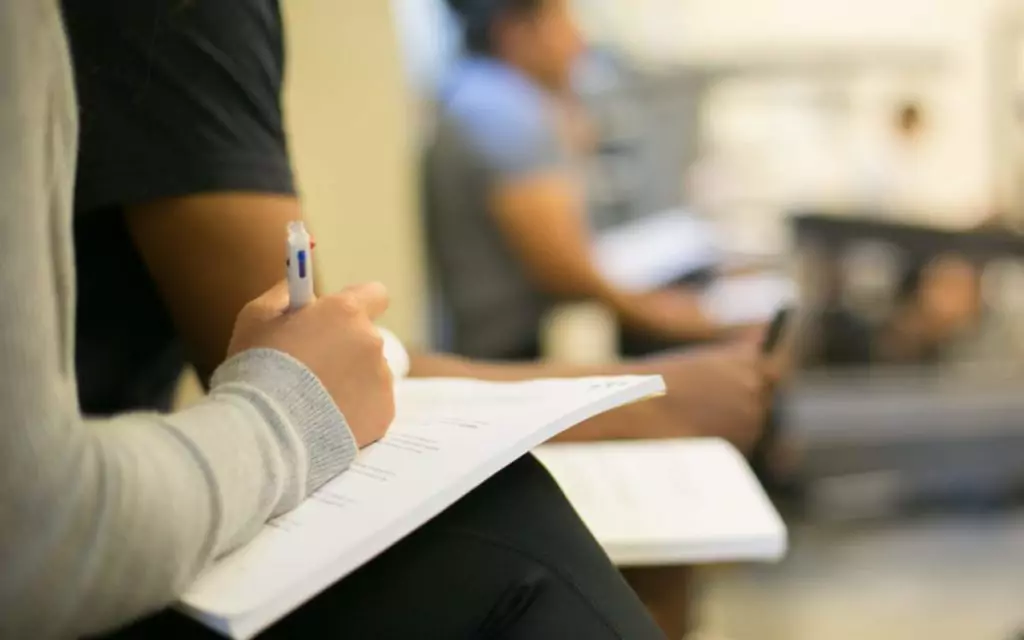 The List College Essay Format
One Reddit user shared their experience using a list format for their college essay. By presenting their thoughts as a numbered list, they were able to create a unique and memorable essay that showcased their creativity and writing skills. This format can be an effective way to break down complex ideas and present them in an easy-to-understand manner.
The Letter College Essay Format
Another Redditor suggested writing the college essay in the form of a letter to someone significant in their life. This approach allows the writer to share their personal experiences and emotions in a conversational tone, making the essay more relatable and engaging for the reader.
The Dialogue College Essay Format
A Reddit user proposed using a dialogue format for their college essay, which involves presenting the essay as a conversation between the writer and someone else. This approach can bring a fresh and dynamic perspective to the essay, making it more interesting and thought-provoking for the reader.
The Anecdote College Essay Format
One popular suggestion from the Reddit thread is using an anecdote format for the college essay. By sharing a personal story or experience, the writer can provide a compelling narrative that captures the reader's attention and showcases their personality, character, and values.
The Chronological College Essay Format
Another Reddit user suggested using a chronological format for their essay. By presenting events in the order they occurred, this approach can provide a clear and organized narrative that demonstrates the writer's growth and development over time.
We asked Sybil Low to rank traditional pieces of advice about college essay format guidlines:
| | | |
| --- | --- | --- |
| Tip | Usefulness & Practicality (1-10) | Justification (by Sybil Low, Ph.D.) |
| Start with a strong introduction | 10 | The introduction sets the tone for the entire essay and is crucial for engaging the reader from the beginning. |
| Develop a clear thesis statement | 9 | A concise thesis statement provides a roadmap for the essay, making it easier for the reader to follow the argument. |
| Support your argument with evidence | 9 | Providing evidence for each point strengthens your argument and makes your essay more persuasive. |
| Organize your essay with a logical structure | 8 | A clear structure ensures your essay flows smoothly and is easy to follow. |
| Use smooth transitions | 8 | Transitions guide the reader through your essay and improve its coherence. |
| Revise and edit | 7 | Revising and editing your essay helps to improve clarity, organization, and grammar. |
| Be concise and clear | 7 | Clear, concise writing is easier for the reader to understand and makes your argument more effective. |
| Proofread | 6 | Proofreading ensures a polished, professional final draft and avoids errors that can detract from your essay. |
| Maintain a consistent tone and voice | 6 | Consistency in tone and voice makes your essay cohesive and more enjoyable to read. |
| Seek feedback from others | 5 | Feedback can help identify areas for improvement, but it's important to use discretion when incorporating suggestions. |
As demonstrated by the ideas shared in the Reddit thread, there are numerous creative college essay formats to choose from. When crafting your own essay, consider using one of these unique formats to make your story stand out from the competition. Ultimately, the most important aspect of your essay is to showcase your authentic self and communicate your experiences and values in a way that resonates with admissions officers.
Related
Follow us on Reddit for more insights and updates.