The 2023 MTV Video Music Awards (VMAs) was a night to remember. As the glitz and glamour of the event fades, fans and viewers are left pondering a major question from Tuesday (Sept12) evening's ceremony: Out of the 18 breathtaking performances, which one truly stole the show?
AcademicHelp Learning Hub
Use the most powerful academic tools to write better with AI, check for plagiarism and detect AI content!
The almost four-hour long ceremony was packed with special moments and unique treats for viewers. As reported by the Billboard, highlights included Taylor Swift's victorious sweep of top categories and her heartwarming interaction with her childhood idols, *NSYNC. Swift didn't miss the opportunity to express her admiration for the evening's host, Nicki Minaj, dubbing her as her "favorite Sagittarius." Another iconic moment saw Diddy, gracing the cover of Billboard's latest digital edition, confessing his childhood dream of playing for the Pittsburgh Steelers while accepting his Global Icon award.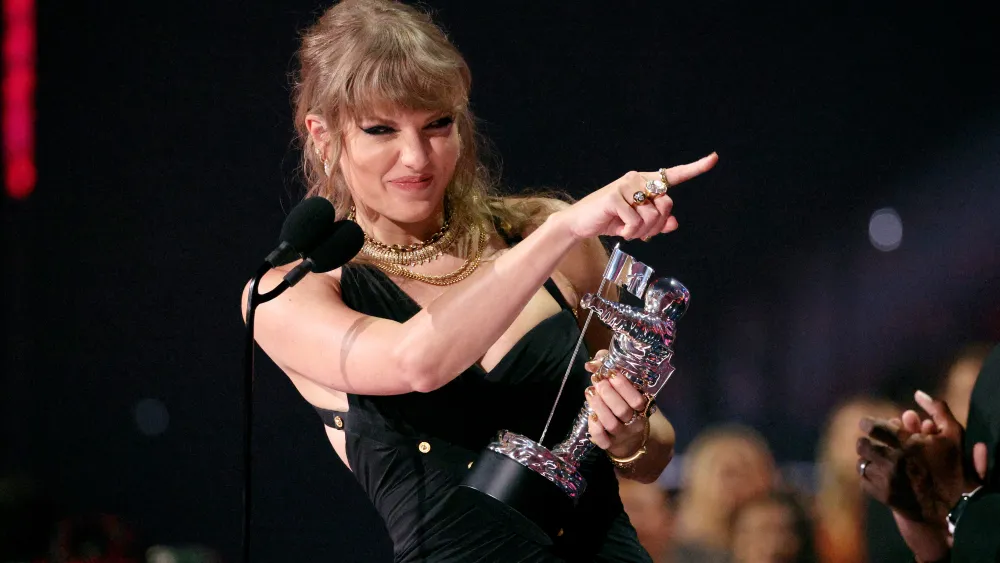 However, among the sea of notable moments, the show's main stage performances undoubtedly emerged as the pinnacle. With a diverse array of 18 performances, fans were treated to a visual and auditory feast. Doja Cat mesmerized with a 'Suspiria'-inspired Scarlet medley, Olivia Rodrigo set the stage ablaze with "Get Him Back," while Latin music legends, Shakira and Anitta, made their indomitable marks with their respective performances. Shakira dazzled with a medley of her greatest hits, marking her receipt of the Video Vanguard Award, and Anitta transported the audience to Brazil with her vibrant favela funk at New Jersey's Prudential Center.
With such a variety of powerful performances, choosing a favorite is surely a daunting task for fans. Who did you think dominated the 2023 VMAs main stage?
Music Awards Essay Topics
The 2023 VMAs, with its memorable performances and defining moments, exemplifies the significance of award shows in our cultural landscape. But beyond the glittering dresses, catchy tunes, and emotional speeches, there lies a deeper narrative.
Award ceremonies, like the VMAs, are more than just celebrations of artistic achievements; they are pivotal cultural events that shape musical trends, influence public opinions, and sometimes even ignite social discourse. As we reflect on this year's VMAs, it's worth delving deeper into the broader implications of such ceremonies. How do they mirror societal values? What does winning or merely being nominated signify for an artist's career? And how do these events influence, and are influenced by, the ever-evolving landscape of pop culture?
The exploration of these questions might lead us to fascinating insights into the interplay between award shows and the zeitgeist of our times:
The Cultural Impact of Award Shows: How ceremonies like the VMAs shape music trends and influence popular opinion.
Recognition vs. Commercial Success: Do award wins correlate with commercial success in the music industry?
Award Shows and Activism: A look into how artists use the platform to address political and social issues, and the implications for pop culture.
Diversity and Representation at Award Shows: Assessing the progress and areas of improvement in representing various cultures, genders, and genres in major ceremonies.
Award Shows as Cultural Mirrors: How the performances, winners, and controversies reflect broader societal values and issues of the time.
The Role of Social Media in Amplifying Award Shows: How platforms like Twitter and Instagram shape, promote, and critique the narrative of award ceremonies.
The Psychology of Winning and Losing: Analyzing the emotional and professional impact of receiving or being overlooked for awards on artists.
Fan Engagement and the VMAs: The significance of fan votes and interactions in shaping the trajectory of the award show.
Behind the Scenes of the VMAs: The logistics, planning, and execution of one of music's biggest nights.
The Power of Live Performances: Analyzing the impact of stage performances on a musician's career, with a spotlight on the 2023 VMAs.
Cultural Representations at the VMAs: How Anitta's favela funk signifies a broader trend of cultural inclusion in mainstream events.
Award Shows and Globalization: How international acts and influences are changing the landscape of traditionally Western-focused ceremonies.
Awards Beyond Music: How recognition in music award shows can impact an artist's opportunities in other entertainment sectors, such as film or fashion.
Pop Music's Young Icons: Exploring the rise and influence of artists like Olivia Rodrigo in the current musical landscape.
Awards and Acknowledgment: Understanding the importance of accolades like the Video Vanguard Award and its impact on artists
Related
Follow us on Reddit for more insights and updates.