JOIN OUR LEARNING HUB
One-stop solution for all your homework needs. Get the job done.

✅ AI Essay Writer ✅ AI Detector ✅ Plagiarism checker ✅ Paraphraser
In an exciting development reported by IGN, "Dead by Daylight", the thrilling asymmetrical multiplayer game, is gearing up to introduce a new chapter that's bound to stir nostalgia and terror in equal measure. The game's legion of fans is set to welcome Chucky, the iconic doll from the "Child's Play" horror series, as the newest Killer in its roster. Scheduled to bring his brand of mayhem to the game on November 28, Chucky promises to add a new dimension to the already intense gameplay experience.
Developed by Behaviour Interactive, "Dead by Daylight" has carved a niche for itself by blending the world of horror cinema with immersive gaming. With the inclusion of Chucky, the game continues its trend of crossing over with popular horror franchises. Behaviour Interactive has pulled out all the stops, ensuring an authentic experience by bringing Brad Dourif onboard to voice the notorious killer doll, reprising the role that he made famous.
For players looking for customization, the game offers an intriguing twist with the Good Gal outfit. This addition is not only a visual treat but also a nod to another character from the "Child's Play" universe, Tiffany Valentine, or the Bride of Chucky, with Jennifer Tilly providing the voice.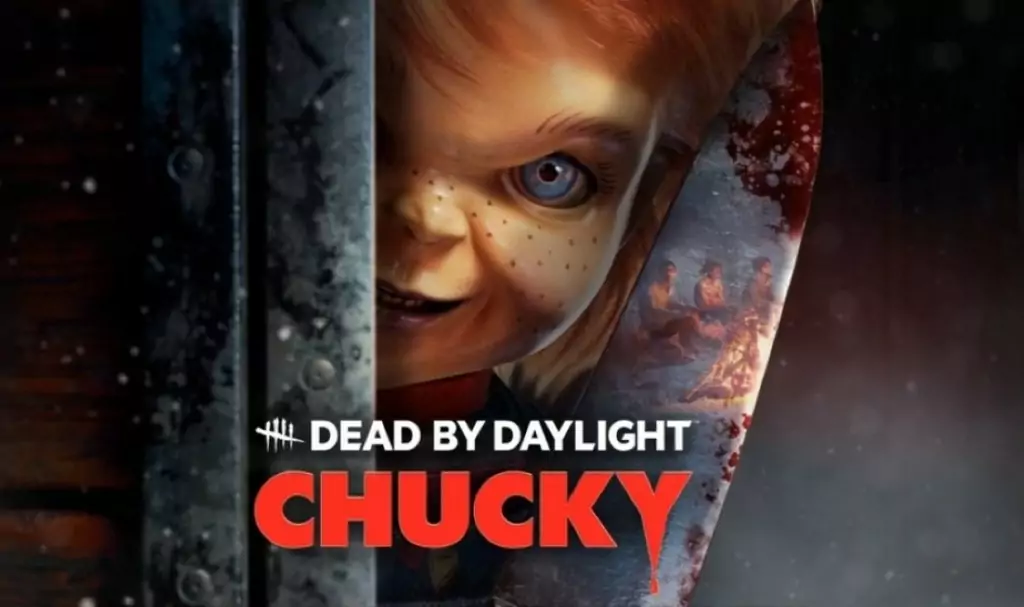 The design of Chucky in-game reflects his cinematic persona's cunning and lethality. His Slice & Dice ability makes him a formidable adversary, allowing him to effectively close in on unsuspecting victims. Adding a strategic element, his human alter ego, Charles Lee Ray, aids him in spirit form. Chucky's unique abilities don't end there; his Scamper ability empowers him to maneuver through the game's environment with eerie agility, leaping through windows and sliding under obstacles.
This update is a testament to the game's enduring appeal, which was highlighted in IGN's re-review in 2021. IGN lauded "Dead by Daylight" as "an incredible slasher film simulator, and the best asymmetrical multiplayer game around," reaffirming its status following its original release in 2016. The anticipation for Chucky's arrival is a sign that the game continues to innovate, keeping its community engaged and ever-expanding. As November 28 approaches, players are on the edge of their seats, eager to see how this pint-sized killer transforms the Dead by Daylight experience.
Discussing Horror Video Games
After learning about the thrilling news that Chucky is set to join "Dead by Daylight," it's clear that horror video games are not just about the scares—they're also about storytelling and innovation. This blend of horror classics with cutting-edge gaming has sparked a lot of excitement and curiosity. Now, imagine diving deeper into this world where every shadow and suspenseful moment reveals something new about the games we love.
Think about it: Why do we get a kick out of playing these spooky games? How do they manage to surprise us, keep us on our toes, and maybe even reflect some of the thrills we find in our favorite horror movies? From here, we can jump into a bunch of cool topics that let us unwrap the mysteries of horror games like a good, scary present.
So, whether you're a gamer who loves the rush of adrenaline or just someone fascinated by how these games work their magic, there's so much more to talk about. Let's start that conversation, shall we? What makes games like "Dead by Daylight" so gripping, and why do characters like Chucky fit so perfectly in this eerie digital playground? It's time to explore and maybe even get a little spooked along the way.
| Essay Type | Essay Topic |
| --- | --- |
| Descriptive | The Evolution of Horror in Video Games: A Case Study of 'Dead by Daylight' |
| Comparative | 'Dead by Daylight' and 'Friday the 13th': Comparing the Gameplay Mechanics of Horror Survival Games |
| Analytical | Psychological Fear in Gaming: How 'Dead by Daylight' Utilizes Horror Tropes |
| Persuasive | The Case for Horror Video Games: Cultural Impact and Psychological Thrills |
| Argumentative | Do Horror Video Games like 'Dead by Daylight' Desensitize Players to Violence? |
| Expository | The Design of Dread: How 'Dead by Daylight' Engineers Suspense |
| Reflective | My Personal Experience with Horror in Video Games: Learning from 'Dead by Daylight' |
| Cause and Effect | The Impact of Iconic Horror Characters on Video Game Design and Player Engagement |
| Classification | The Different Subgenres of Horror in Video Games Illustrated by 'Dead by Daylight' |
| Definition | Defining the Horror Genre in Video Games: An In-depth Look at 'Dead by Daylight' |
| Narrative | A Gamer's Journey: Surviving a Night in 'Dead by Daylight' |
| Research | The Influence of Cinema on Video Game Horror: Analyzing 'Dead by Daylight's' Integration of Chucky |
| Critical | 'Dead by Daylight': A Critical Analysis of Horror Gaming Mechanics and Storytelling |
| Problem-Solution | Balancing Fear and Fun: Addressing the Challenges in Designing Horror Video Games like 'Dead by Daylight' |
Related
Follow us on Reddit for more insights and updates.