JOIN OUR LEARNING HUB
One-stop solution for all your homework needs. Get the job done.

✅ AI Essay Writer ✅ AI Detector ✅ Plagiarism checker ✅ Paraphraser
Drake, a prominent figure in the hip-hop and rap scene, has released his latest project, 'For All The Dogs', stirring a mix of reactions. Known for his diverse discography and ability to blend different musical personas, Drake continues to captivate audiences with his unique style. However, this new album has sparked debate among fans and critics alike, questioning the consistency and thematic elements of his work.
Drake's journey in the music industry has been marked by his ability to embody dual personas – the loverboy and the tough, unyielding thug. This versatility has been a hallmark of his 17-year career, reflected in albums ranging from the vulnerable 'Take Care' to the aggressive 'Her Loss'. His latest release, 'For All The Dogs', continues this trend, but with a twist. It features a range of collaborations and styles, yet some question whether it truly reflects the orderliness of Drake's life.
One standout track, 'Virginia Beach', samples Frank Ocean's unreleased 'Wise Man' and delves into the complexities of romantic relationships under fame's spotlight. Unlike expected, Drake doesn't use this track to retaliate against his nemesis Pusha-T but rather explores unequal relationship expectations.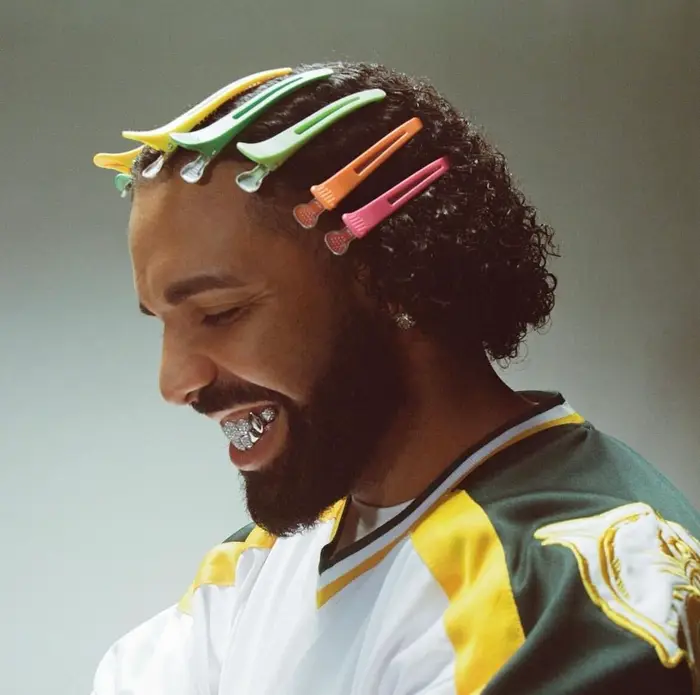 'Calling For You', featuring 21 Savage, brings listeners back to familiar territory, showcasing the powerful combination of 21 Savage's hypnotic hip-hop/trap style with Drake's polished rap. The track successfully balances their distinct sounds, discussing themes like women, sex, and status.
However, not all of 'For All The Dogs' is well-received. A particular section in 'Calling For You' features an unidentified woman's lengthy complaint, which many listeners find jarring and unnecessary. Conversely, 'Rich Baby Daddy', featuring Sexxy Red & SZA, is hailed as a pregame classic, praised for its energy and Red's confident verses.
Despite the album's diverse range, there's a sense that not all tracks stand out equally, leaving some to wonder about the album's long-term impact. Drake's talent for recognizing and harnessing others' strengths in collaborations remains evident, yet the album's overall reception remains mixed.
While 'For All The Dogs' showcases Drake's continued evolution as an artist, it also highlights the challenges of maintaining consistency across a feature-studded album. The debate surrounding its thematic coherence and quality suggests that only time will reveal its true standing in Drake's discography.
Discussing Music Industry in an Essay
After taking a closer look at Drake's new album 'For All The Dogs', it's clear that there's a lot to talk about. From how his music has changed over the years to the way he works with other artists, this album gives us a peek into some big topics in the world of music.
Now, if you're interested in diving deeper into these ideas, there are a bunch of cool essay topics you can explore. These topics will help you think more about not just Drake's music but also what's going on in the hip-hop scene and the music industry as a whole. So, whether you're a fan of Drake or just curious about music, these essays can be a fun way to learn more and share your thoughts.
| Essay Topic | Description |
| --- | --- |
| The Evolution of Drake's Musical Persona | Explore how Drake's dual personas have evolved over his career and influenced the broader hip-hop genre. |
| Analyzing 'For All The Dogs': A Reflection of Modern Rap | Discuss the themes and styles in Drake's 'For All The Dogs' and its reflection of current trends in rap. |
| The Impact of Features on an Artist's Album | Examine how featured artists on 'For All The Dogs' contribute to or detract from the album's coherence. |
| Drake and the Art of Sampling: A New Era in Music | Investigate Drake's use of sampling in his latest album and its implications for creativity in music. |
| Feminine Influence in Drake's 'For All The Dogs' | Analyze the portrayal of femininity and its impact on the narrative of Drake's new album. |
| The Role of Authenticity in Hip-Hop and Rap | Discuss how authenticity is portrayed in hip-hop and rap, using 'For All The Dogs' as a case study. |
| Drake's Place in the Evolving Hip-Hop Landscape | Explore Drake's role and influence in the changing dynamics of the hip-hop/rap scene. |
| Collaboration Dynamics in the Music Industry | Assess how collaborations shape the music industry, with a focus on 'For All The Dogs'. |
| The Dichotomy of Fame and Privacy in Modern Music | Reflect on how modern music, as seen in Drake's work, explores the tension between fame and privacy. |
| Drake's Longevity in Music: A Study of Adaptability | Analyze the factors contributing to Drake's longevity in the music industry and his adaptability. |
Related
Follow us on Reddit for more insights and updates.