Indigenous Peoples' Day, celebrated on the second Monday of October alongside Columbus Day, honors the history, culture, and resilience of Native Americans. According to Dylan Baca, Chairman of the Indigenous Peoples' Initiative, the day sheds light on the significant contributions and inherent sovereignty of Indigenous People, USA Today reports.
JOIN OUR LEARNING HUB
One-stop solution for all your homework needs. Get the job done.

✅ AI Essay Writer ✅ AI Detector ✅ Plagiarism checker ✅ Paraphraser
Established initially as a counter-celebration to Columbus Day in 1977, the commemoration of Indigenous Peoples' Day saw a significant boost in 2021 when President Joe Biden signed the first presidential proclamation in its favor. South Dakota was the pioneering state to recognize the day in 1990, calling it Native American Day.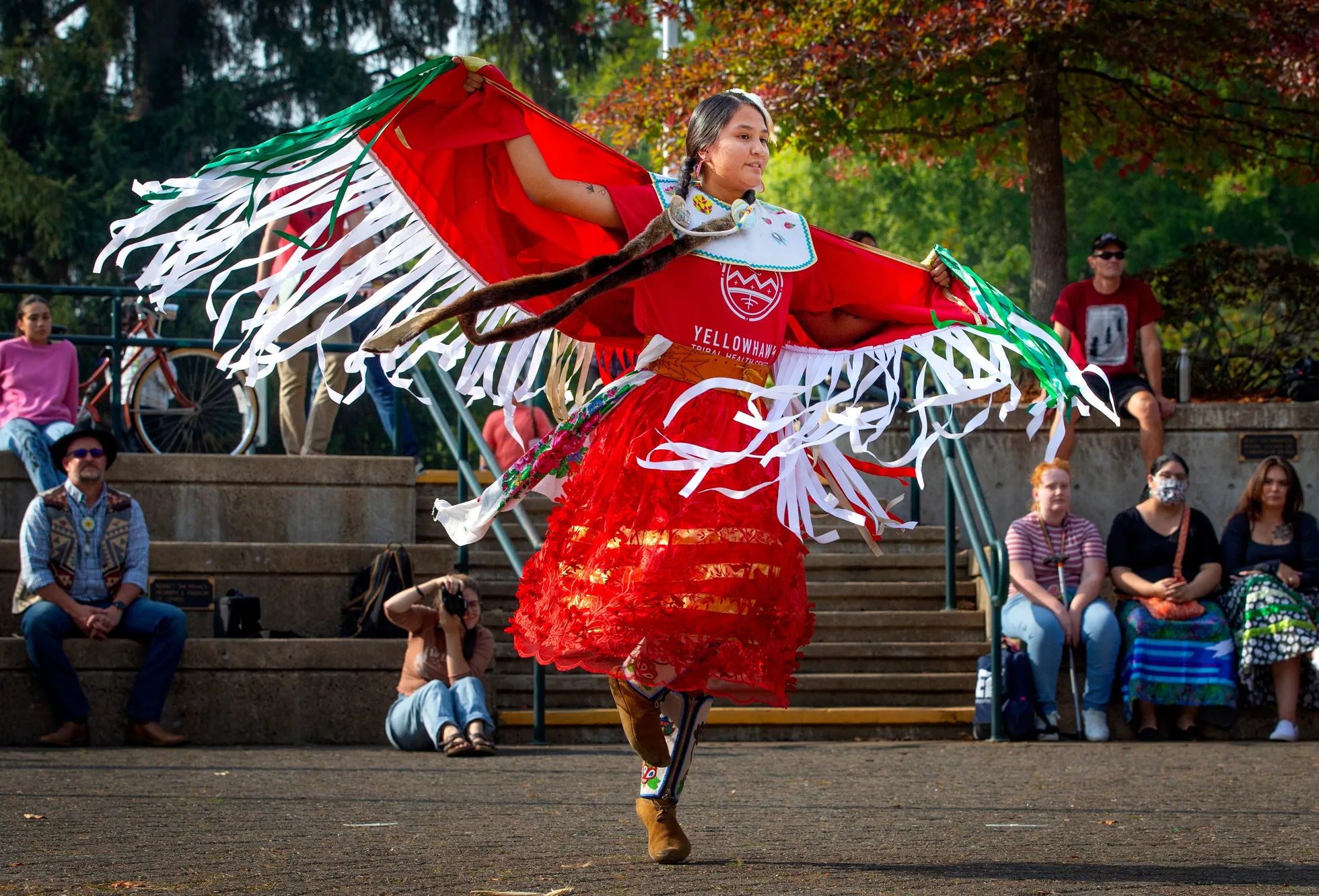 Columbus Day, which marked its beginning as a state holiday in Colorado over a century ago and later became a federal holiday in 1937, faces criticism from those who believe it glorifies the genocide of native peoples. They argue that Christopher Columbus isn't an ideal figure to celebrate. A Pew Research Center study suggests that the observance of Columbus Day as a major holiday is waning.
Efforts are underway to grant Indigenous Peoples' Day the status of a federal holiday, replacing Columbus Day. U.S. Representative Norma Torres first proposed this change in 2019. The bill has since garnered notable support, including backing from the Cherokee and Navajo nations. U.S. Representative Suzanne Bonamici emphasized the importance of recognizing the painful history of colonization and honoring the contributions of Indigenous communities.
Currently, only 16 states and American Samoa exclusively recognize Columbus Day. Four other states, along with the U.S. Virgin Islands, observe the day under dual names. States including Alabama, Alaska, Hawaii, and others have officially embraced Indigenous Peoples' Day. Notably, more than 100 cities, such as Seattle, Los Angeles, and even Columbus, Ohio, have transitioned from Columbus Day to Indigenous Peoples Day.
Discussing Indigenous History in an Essay
In exploring the significance of Indigenous Peoples' Day and its relation to Columbus Day, we've delved into the intricacies of recognizing indigenous history, culture, and resilience. The ripple effect of this acknowledgment goes beyond just a day on the calendar. It touches on economic, social, and cultural aspects that shape our modern society.
As we further understand the complexities surrounding this topic, various related themes emerge that warrant deeper exploration. These nuances invite a broader discussion, leading us to ponder on several essay topics that dive deeper into Indigenous history and the ramifications of recognizing Indigenous holidays in our contemporary world.
| Essay Topics on Indigenous History | Description |
| --- | --- |
| The Evolution of Indigenous Peoples' Day | Tracing the origins and significance of Indigenous Peoples' Day. |
| Christopher Columbus in Modern Perspective | Re-evaluating historical figures in light of contemporary values. |
| The Importance of Recognizing Indigenous Sovereignty | Exploring the path to reconciliation by understanding Indigenous rights. |
| Columbus Day vs. Indigenous Peoples' Day | A comparative study of their historical and cultural impacts. |
| The Role of Indigenous Tribes in Shaping American History | Highlighting the significant contributions of native communities in U.S. history. |
| Federal Recognition of Holidays | Discussing the politics and implications of celebrating Indigenous Peoples' Day. |
| The Legacy of Colonization | Understanding the sustained impact of colonization on Indigenous communities. |
| The Cultural Significance of Indigenous Peoples' Day in Modern America | Analyzing how this holiday plays a role in contemporary American society. |
| Native American Narratives | The importance of telling history from Indigenous perspectives. |
| States and their Stance | Analyzing the shift from Columbus Day to Indigenous Peoples' Day across the US. |
| Indigenous Resilience | Examining how Native American communities have preserved their heritage amidst adversities. |
| Columbus Day Controversy | Addressing the debate between celebrating Italian American heritage vs. the erasure of Indigenous history. |
| The Push for Federal Recognition | Analyzing the movement to make Indigenous Peoples' Day a nationwide holiday. |
| Tribal Celebrations and Traditions | Exploring how different Indigenous groups celebrate Indigenous Peoples' Day. |
| Educational Impact | The role of Indigenous Peoples' Day in promoting cultural awareness in schools. |
| The Role of Cities in Championing Indigenous Rights | Understanding how cities like Seattle and Los Angeles are pioneering the change from Columbus Day to Indigenous Peoples' Day. |
| Beyond a Day | Discussing the broader implications of recognizing Indigenous Peoples' Day for overall Native rights and policies. |
| Re-writing the History Books | Emphasizing the need for an inclusive education that recognizes and respects Indigenous narratives. |
| The Economic and Social Impacts of Recognizing Indigenous Holidays | Delving into the multifaceted consequences of acknowledging Indigenous holidays on both economic and societal fronts |
| Future Prospects of the Holiday | What Recognizing Indigenous Peoples' Day Means for Future Generations of Native Americans |
Related
Follow us on Reddit for more insights and updates.