JOIN OUR LEARNING HUB
One-stop solution for all your homework needs. Get the job done.

✅ AI Essay Writer ✅ AI Detector ✅ Plagiarism checker ✅ Paraphraser
Hollywood actress Jada Pinkett Smith recently broke her silence on several personal matters, including her marriage, the infamous Oscar slap incident, and her own journey towards "self-acceptance." In a candid interview with PEOPLE, Smith shed light on her personal struggles, growth, and revelations.
Witnessing her husband, Will Smith, slap Chris Rock during the 2022 Academy Awards, she recalls her disbelief at the moment. "I thought, 'This is a skit.'" The first words she whispered to Will post-event were, "Are you okay?"
Pinkett Smith's life has been nothing short of eventful. From her challenging upbringing in Baltimore, where she was involved in drug dealings, to making her mark in Hollywood, she has navigated through myriad challenges. Her upcoming book, Worthy, set to release on October 17th, offers an intimate look into her life's highs and lows.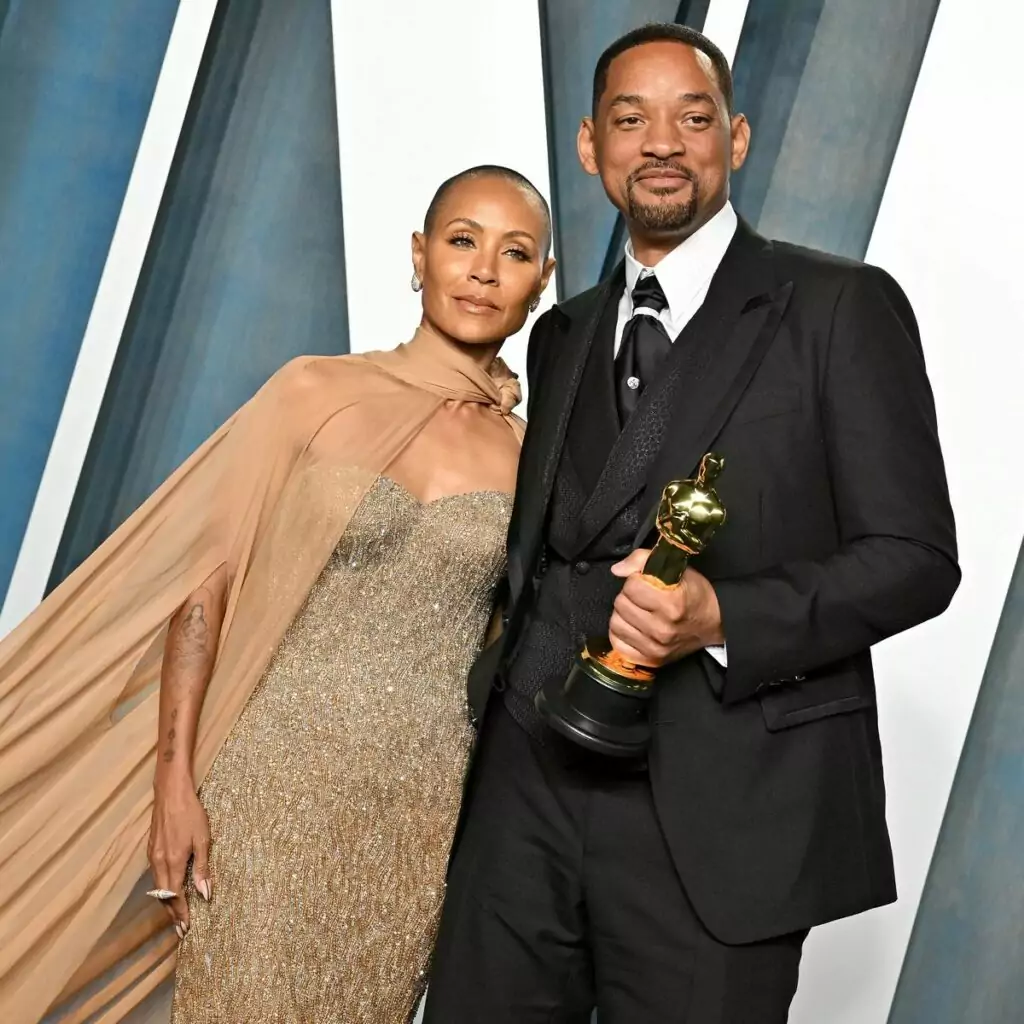 While Smith acknowledges the public's interest in her marriage with Will Smith, she emphasizes their ongoing commitment. "We're still figuring it out," she states. They had been separated for six years before the 2022 Oscars, and she appreciates the "deep love" they share. Their bond, she mentions, helped her navigate through bouts of depression and suicidal ideation in the past.
Turning to her family, Pinkett Smith praises her children – Jaden, Willow, and Trey – for their unconditional love and support. They have been instrumental in her healing journey. Recalling a transformative moment, Jada shared how her son Jaden introduced her to an ayahuasca ceremony, which proved pivotal in overcoming her suicidal thoughts.
The article ends with an important note: If anyone is considering suicide, they are urged to seek help immediately through appropriate crisis helplines.
Discussing Celebrity Life in an Essay
Jada Pinkett Smith's candid revelations about her personal life shed light on the complex realities that celebrities navigate behind the glitz and glamour. While the world often sees the polished facade, the personal stories and struggles often remain hidden or selectively disclosed. The line between public figures' professional and private lives has always been thin, but in a world dominated by the media and instant connectivity, this demarcation is even more blurred.
As we delve deeper into understanding the intricate relationship between fame and personal trials, a series of essay topics emerge, offering a comprehensive exploration of celebrity private lives and the multifaceted issues they encounter. Let's delve into these topics to further unravel the world behind the spotlight.
| Essay Topic Title | Brief Description |
| --- | --- |
| Public Scrutiny and the Impact on Celebrity Mental Health | Exploring pressures faced by celebrities due to constant attention on their private lives and its implications for their mental well-being. |
| The Dichotomy of Fame | Understanding benefits and pitfalls of celebrity status and its influence on personal relationships. |
| The Role of Media in Shaping Celebrity Narratives | Analyzing media's influence on shaping public perception about celebrities' personal lives. |
| The Ethical Dilemma of Paparazzi Culture | Discussing the invasion of privacy celebrities face and the moral implications of relentless pursuit for content. |
| Celebrity Families in the Limelight | Investigating challenges celebrity parents face in raising children under public scrutiny. |
| Celebrity Marriages: Reality vs. Public Perception | Delving into differences between real dynamics of celebrity relationships and media portrayals. |
| Mental Health and the Hollywood Pressure Cooker | Exploring unique pressures celebrities face in the entertainment industry and resulting mental health challenges. |
| The Need for Authenticity | Analyzing celebrities' desire to share genuine personal struggles with the public and associated risks and rewards. |
| Social Media and Celebrity Privacy | Understanding the impact of platforms like Twitter and Instagram on boundaries between celebrities' personal and public lives. |
| The Role of Celebrities in Destigmatizing Mental Health | Discussing the influence celebrities have when discussing their personal mental health struggles. |
| Navigating Scandal and Public Image Rehabilitation | Examining how celebrities manage controversies, rebuild reputations, and the role of public relations. |
| The Cultural Impact of Celebrity Tell-Alls | Investigating societal implications of celebrities sharing deeply personal stories. |
Related
Follow us on Reddit for more insights and updates.