JOIN OUR LEARNING HUB
One-stop solution for all your homework needs. Get the job done.

✅ AI Essay Writer ✅ AI Detector ✅ Plagiarism checker ✅ Paraphraser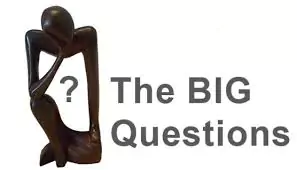 To get excited about writing, ask yourself the big questions. What I mean about big questions are the questions that directly refer to how we exist, why we exist, why there is anything at all, and other inquiries for self-introspection. You can easily base an essay, story, or poem off of the answers to these questions. And even if you don't come up with answers, you can grow deeper in your curiosity and knowledge.
Here are some questions you can pose to yourself:
Why does existence exist?
Is there a god or is there no god?
Is there reincarnation?
Who would I be without sense perception?
Has life always existed or has there ever been truly nothing?
What is a greater force than love?
If you could choose one thing to change about the world, what would it be?
Does nature shape our personalities more than nurture?
What is true happiness?
What is truth?
What is reality?
What is the difference between living and being alive?
Is a "wrong" act okay if nobody ever knows about it?
How do you know your experience of consciousness is the same as other people's experience of consciousness?
What is true love?
If money cannot buy happiness, can you ever be truly happy with no money?
How much control do you have over your life?
Isn't one person's terrorist another person's freedom fighter?
What happens after we die?
What defines you?
Do we have a soul?
The structure of DNA appears to be intelligently designed, what are the implications?
Is it easier to love or be loved?
If lying is wrong, are white lies okay?
How should people live their lives?
Follow us on Reddit for more insights and updates.