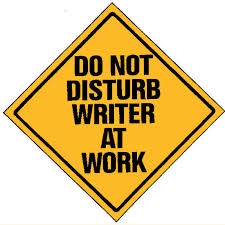 If you've ever worked as a freelancer, you have at least once found yourself in a situation when deadlines overwhelm you. Write five articles before the end of the week for journal A, 10 blog posts for website B, edit another five articles for newspaper C, and so on. You don't know what to start with, because there is so much to be done. This feeling of helplessness can be very discouraging; most often, you can do all the work on time, but confusion caused by the amounts of piled up work and the subsequent slight panic can make you feel like you're in big trouble.
I've talked to people—some of my friends—and asked them how they manage deadline catastrophes. As I thought, they replied that usually they try to multitask in order to complete more assignments. Also, most of them admitted it is rather stressful; not only do they have to keep different tasks in mind at one time, but they also have no sense of control over the amounts of work. Although they do a lot of work in general, they can't see any significant progress in each of the directions they work in.
As for myself, I have long ago figured out that focusing on one task at a time leads to the best results. Whenever I have a deadline rush, I make sure to:
determine how much time I have to complete each of the tasks and decide what should be done in the first turn
among the high priority tasks, I select homogeneous ones, and combine them in "clusters"
throw myself at the clusters and work on them until they're done
This way, I focus only on what is the most important at the moment, and do not spread my attention and effort on tasks that are different in nature and require different approaches and extra time. This method also gives me the sensation of control, because I know what I am doing, how much of it I am doing, and how much is left after I finish.
Anne Lamott, a brilliant author, has a book titled "Bird by Bird." The title is a perfect guide on how to deal with enormous loads of work: task by task—one task at a time.
So, the next time you're in trouble, try concentrating on one task instead of trying to multitask.
Enjoy!
Follow us on Reddit for more insights and updates.