JOIN OUR LEARNING HUB
One-stop solution for all your homework needs. Get the job done.

✅ AI Essay Writer ✅ AI Detector ✅ Plagiarism checker ✅ Paraphraser
Hi everyone.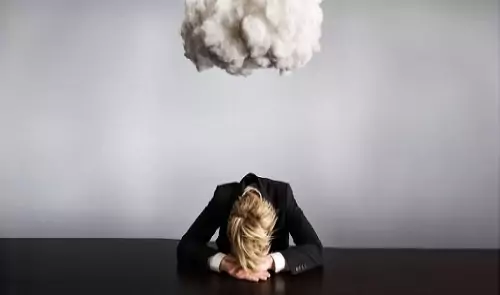 If everyone could do what they love all the time, it would be great, wouldn't it? Doing what you love, as well as loving what you do, is one of the main motivational principles nowadays. Unfortunately, from time to time, all of us face obstacles preventing us from enjoying our favorite occupations continuously. Some of them are caused by external consequences—others reflect our inner crises and conflicts.
In relation to writing, a lot of you have heard about writer's block. I can assure you it is not the worst condition a writer can experience; it is bearable, and with discipline and patience you can deal with writer's block relatively easily. Burnout—this is a more real problem.
Surprisingly, even the most enjoyable occupation can lead to a burnout. So, it is important for every writer to know the signs that might possibly be the predecessors of this unpleasant (and even dangerous) condition. The symptoms are subjective for each writer, I suppose, so I wrote this based on personal experience.
If you write regularly on the same or similar topic (for example, blog posts) and feel like you cannot squeeze a single word out of you, although you know your topic perfectly, it might be a symptom.
If you feel your writing does not matter, that it is pointless, or does not make sense, and so you choose to not write, it might also be a symptom.
The absence of satisfaction when completing a chapter/article/blog and so on. The less feelings you have about your writing, the more disturbing it is.
The fact you think about your new story while standing in a shower much more regularly than you write this story (this is so true in my case; I get my best ideas while taking showers, and on my worst days, I can spend an hour standing under water, thinking about the narration over and over again).
You feel you are a worthless writer, and you have never written a single worthwhile piece.
You get a new story idea, but almost immediately (within a couple of days) lose any interest in it.
You find more or less credible reasons to procrastinate from writing as long as you can.
There are other symptoms that signal that you are writing too much or too often, and got writer's burnout. Did it happen to you? Share your experience in the comments.
Good luck!
Follow us on Reddit for more insights and updates.