JOIN OUR LEARNING HUB
One-stop solution for all your homework needs. Get the job done.

✅ AI Essay Writer ✅ AI Detector ✅ Plagiarism checker ✅ Paraphraser
Hi everyone!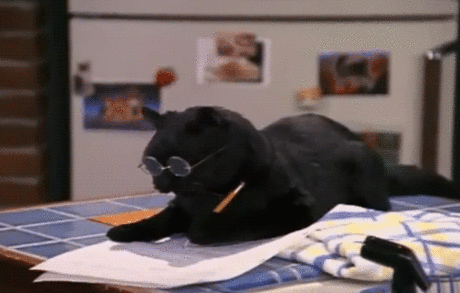 Continuing the series of posts dedicated to my experience of writing a novel, today I'd like to share some of my insights regarding an important aspect of writing: keeping notes. Nowadays, there are a lot of websites advising to seek inspiration, create mind maps, and do other activities that are supposed to help you write. In fact, all these things can distract you from the main thing, which is writing itself. However, there is one auxiliary method that can help you write—as you already have guessed, I am talking about notes. Below, I am going to talk about how to make this tool effective and useful.
Notes are mostly random. You can't sit at your desk, open a notepad, and say to yourself, "Okay, I'm going to write some notes for my novel now." Most likely, you write notes on a piece of newspaper, a napkin, matchbox, or wallpaper; that's because a strikingly awesome idea can pop in your head anytime, anywhere.
By the way, having a note-recording app installed on your phone is a great idea. I'm using Evernote, and a bit later I'll explain why. You should be able to write down your thoughts anytime; besides, with a phone, if you cannot type, you can record an audio note.
Buying a paperback notebook is a bad idea. If you don't have a pen (and show me someone who always has a pen with them), your notebook becomes useless. Many wannabe writers buy a pretentious Moleskin notebook and a fancy pen, go to Starbucks, and await inspiration (stereotypes, yeah), but in fact many ideas appear unexpectedly—when you are in the subway, for example, or the bathroom.
Maintain the length of your notes in regard to the importance of the idea. Sometimes you get a full piece of dialog, or a missing plot link, and in this case, you need to be detailed, and write down everything—the context, characters, and so on. However, if it's a small detail, there's no need to go over the top describing it. Sometimes, even a couple of words is enough.
Why I'm recommending Evernote is because it has a comfortable system of organizing notes in groups. For my novel, I have different groups such as "Editing," "Details," "Character backgrounds," "Plot," and so on. Notes contained in each of these groups are titled with dates of when they were made—this makes navigation and cross-referencing easier. Finally, I use labels—it's handy when you've got more than two hundred notes.
When writing down a thought, start with the most important thing. It happened to me many times: I'd get a brilliant idea, but while I was distracted with writing down smaller details instead of the main core, it faded, and I could not grasp its essence.
Make the text of your notes readable. Do not use contractions or abbreviations you are not sure you can translate later.
And finally, always backup your notes.
I hope these pieces of advice help you work more efficiently. Good luck, and stay updated!
Follow us on Reddit for more insights and updates.