AI-powered devices, text generators in particular, have been dramatically changing today's technological landscape. Their ability to perceive, analyze, and make informed decisions based on complex data patterns is improving literally non-stop, and these tools have already revolutionized numerous industries, with Education being among the most impacted.
Immediately, numerous controversies sparked surrounding the development and implementation of artificial intelligence capabilities in education. Critics of this technology raised concerns about the inevitable violations of academic integrity, while proponents of AI argued that it offered a revolutionary solution that could streamline the learning process and enhance student motivation, making learning less daunting.
As a response, efforts have been initiated to create tools specifically designed to detect and differentiate content generated through artificial text generation to ensure all involved parties are even. In this article, we explore the rapidly evolving domain of AI detectors, presenting an overview of the twelve most popular models.
Reviewing Best AI Content Detectors
With AI technology rapidly advancing, understanding different AI detectors' functionality, strengths, and weaknesses becomes increasingly crucial. Each of them possesses distinct features and capabilities, catering to specific use cases and requirements. By exploring these leading detectors and the pros and cons of each platform, we aim to equip you with the knowledge necessary to make informed decisions when selecting the ideal AI detector for your needs.
To assess the effectiveness of AI content detectors, the most reliable approach is to conduct functional testing. Our team prepared three different documents for this purpose: an essay written by an author on a specific topic, a document entirely generated by GPT-4, and a third paper that underwent paraphrasing, with approximately 50% of the text generated by AI. We subjected each of these texts to examination by all 12 selected services within the mystery shopping activity, and the results were analyzed and presented in this review. Alongside evaluating the detectors' accuracy, we also considered two other crucial aspects of the web services: their value for money and the overall user experience. We assessed the tools' value proposition and the user journey's convenience. The sum of these three parameters – value for money, overall impression, and test result accuracy – formed the basis of our A*Help score.
Best AI writing detector according to the A*HELP score (2023)
It is important to highlight that several services exhibited comparable results, with variations primarily observed in additional quality indicators. However, this rating has a leader, and it's the top-ranked TurnItIn.
TOP AI Text Detectors
After conducting an extensive review of most popular AI content detectors, we have come up with a list of the top 12 choices.
1
TurnItIn
Known primarily for its anti-plagiarism purpose, Turnitin also has a powerful AI content detector. The tool stands out as the most widely adopted and effective AI plagiarism checker utilized by universities worldwide. With over 15,000 universities and learning institutions relying on its services, this software plays a vital role in combating academic dishonesty and plagiarism in student papers. Turnitin ensures that students submit original work by amassing an extensive database of student papers and establishing partnerships with various online libraries and archives. Additionally, it is actively used by more than 40 million students globally to check their own papers for plagiarism.
A notable aspect of TurnItIn is that it is not available for individual users, as the company does not offer subscriptions for private use. However, many educational institutions purchase licenses for faculty and students to utilize the service. As a student, you can inquire whether your college has a license and request access. The cost of the service for colleges is approximately $3 per student.
As with any professional software, Turnitin has a concise and pragmatic interface designed to focus on functionality rather than flashy animations or bright icons. Users can easily upload one or multiple files through their personal accounts provided by their college. After a brief wait for the check to complete, they can view the results displayed as a percentage indicating applied AI or plagiarism or download detailed reports.
In terms of accuracy, Turnitin performs exceptionally well. It accurately identified documents written by authors and those fully generated by AI, scoring them 0% and 100% AI, respectively. As for the paraphrased text, the service concluded there had been no AI involved.
AI Detection Results: 21/30
| | | | |
| --- | --- | --- | --- |
| | Human-written | AI-generated | Paraphrased |
| Score | ⭐️⭐️⭐️⭐️⭐️ (10) | ⭐️⭐️⭐️⭐️⭐️ (10) | ⭐️(1) |
| Detection feedback | 0% generated by AI | 100% generated by AI | 0% generated by AI |
Turnitin proved its standing as a widely adopted and effective AI content detector. Its extensive usage by universities and colleges globally demonstrates its significant role in promoting academic integrity. While limited to institutional use, Turnitin offers everything for accurate detection, making it a valuable tool in combating plagiarism and ensuring originality in student papers.
2
CopyLeaks
CopyLeaks is an AI-powered solution that eliminates replicated content, allowing your writing to stand out with its novelty. Regardless of whether you're a scholar, a corporation, or a content producer, this tool boosts the authenticity and individuality of your work.
The service has free, "basic" and paid "enhanced" models. Registration is not required for individuals who'll get by with the free tool, but third-party sign-in options such as Google and Facebook are available. A personal account in the paid version of the service gives more flexibility and file management. You can sign up for free and get access to 10 pages (or 2500 words) of text that you can check and test. Once you've used that, a monthly subscription will cost $10.99 if you prefer to continue using CopyLeaks' enhanced version. The price depends on the number of pages you check, so the more material you plan to scan, the higher your monthly bill will be.
With an aesthetically pleasing interface, CopyLeaks offers an easy-to-use and quick registration process. It supports multi-language detection and allows users to analyze files, simple text, URLs, and code files.
When it comes to the results, the service obtained a score of 10 for identifying content written by humans, a score of 3 for detecting generated text, and a score of 5 for recognizing paraphrased content.
AI Detection Results: 18/30
| | | | |
| --- | --- | --- | --- |
| | Human-written | AI-Generated | Paraphrased |
| Score | ⭐️⭐️⭐️⭐️⭐️ (10) | ⭐️⭐️ (3) | ⭐️⭐️⭐️(5) |
| Detection feedback | No AI detected | AI text detected: we were unable to verify that the text was written by a human | AI text detected: we were unable to verify that the text was written by a human |
CopyLeaks provides a user-friendly experience with its intuitive interface and offers various detection options to cater to different content types. While detecting human-written content excellently, it also performs well in identifying generated text and paraphrased content. Its comprehensive capabilities make CopyLeaks a valuable tool among alternatives.
3
Winston AI
Winston AI is a solution that provides extensive detection abilities, enabling the differentiation between human content and AI-generated content. This tool proves advantageous for educators, content creators, and web publishers as it not only identifies possible instances of plagiarism and presents a comprehensive list of duplicated content but also generates printable reports for convenient record-keeping purposes.
Winston AI offers free and paid subscription options. Registration is required on the website. It can be done through email, Google, and Facebook. Pricing plans range from a free option that allows up to 2,000 words of scanning to paid ones with varying levels of features and scan limits between $18 and $49 monthly.
Winston AI detector provides a pleasing and user-friendly website experience. The interface is designed to be intuitive, ensuring ease of use and a quick scanning process. While multi-language detection is not currently supported, Winston AI primarily focuses on English and French, with plans for more languages in the future. Printable reports are available as an option in certain paid plans, allowing users to access and share the results conveniently.
In terms of detection results, Winston AI demonstrates excellent performance. It achieved a score of 9 for identifying human-written content, and the same score for detecting generated text. Paraphrased content turned out to be trickier for proper identification by Winston AI – 1 point.
AI Detection Results: 19/30
| | | | |
| --- | --- | --- | --- |
| | Human-written | AI-Generated | Paraphrased |
| Score | ⭐️⭐️⭐️⭐️⭐️ (9) | ⭐️⭐️⭐️⭐️⭐️ (9) | ⭐️ (1) |
| Detection feedback | The text has been detected as 90% human | The text has been detected as 1% human | The text has been detected as 1% human |
Winston AI offers a range of subscription options with three pricing plans. Its user-friendly interface, quick scanning process, and accurate detection capabilities make it a valuable AI content detection tool. With strong performance in detecting both human-written and generated text, Winston AI is a reliable choice for individuals and organizations seeking comprehensive content analysis.
4
Passed AI
PassedAI is an AI-backed platform committed to identifying generated content. It is an excellent tool for everyone, be it an academic, a business, or a content creator, enhancing the uniqueness and authenticity of your work.
The platform offers different pricing plans, without a free option but providing a 14-day free trial. Registration is mandatory, with the option to sign in via Google. A Standard Plan costs $9.99 per month for a personal account, offering unlimited scans and 200 free credits per month, which can be used for AI and plagiarism detection. Notably, the service allows earning promo codes over time.
PassedAI ensures a smooth, user-friendly experience. It's easy to navigate, offers a swift process, and can detect content in multiple languages, although it works best with English.
In terms of results, PassedAI scored 2 for detecting human-written content, 10 for identifying AI-generated text, and 5 for recognizing paraphrased text. These scores indicate a strong ability to spot AI-generated and paraphrased content, with some room for improvement in human-written text detection.
AI Detection Results: 17/30
Human-written
AI-Generated
Paraphrased
Score
⭐️ (2)
⭐️⭐️⭐️⭐️⭐️ (10)
⭐️⭐️⭐️(5)
Detection feedback
AI – 79%
Not AI – 21%
AI – 100%
AI – 100%
In conclusion, PassedAI is a comprehensive tool offering an enjoyable website experience with easy-to-interpret results and various detection options.
5
Originality AI
Originality.AI boasts great performance rooted in its sophisticated AI algorithms that employ advanced natural language processing techniques. Designed primarily for content marketers and SEO professionals, it can become an ultimate choice for the most precise Chat GPT, GPT-4 AI, and plagiarism detection.
Originality AI doesn't offer a free or trial option. Instead, users must purchase credits to use the service, with 2000 credits available for $20. This absence of a free trial can be balanced out by a loyalty scheme, where repeat customers can reap additional benefits. Registration is mandatory to access the service.
The platform provides an attractive interface that is easy to use and efficient, ensuring a swift and hassle-free process. As for the software's technical capabilities, Originality AI offers a handy browser extension for Chrome, although Microsoft Word is not supported. In addition to these features, the platform comes with extra tools, such as a plagiarism checker and a website scanner, that enhance the overall user experience.
Originality AI offers a range of detection options, allowing users to upload and analyze different file formats like PDFs and Word documents. It also accepts simple text and URLs for quick checks.
When scrutinizing the accuracy of results, Originality AI is exceptional in identifying fully generated text, achieving a score of 10/10. However, its capability to detect 50% paraphrased text falls to a score of 5/10, and it struggles a bit more with entirely human-written text, reaching a score of 2/10.
AI Detection Results: 17/30
Human-written
AI-Generated
Paraphrased
Score
⭐️⭐️(2)
⭐️⭐️⭐️⭐️⭐️(10)
⭐️⭐️⭐️(5)
Detection feedback
21% Original
79% AI
0% Original
100% AI
0% Original
100% AI
Overall, Originality AI provides an efficient, user-friendly experience with its well-organized interface and diverse detection options. It excels at identifying generated text and holds its ground when detecting paraphrased content. Despite some limitations, its wide-ranging capabilities make it a powerful tool in the field of content originality checks.
6
Writer AI
Writer AI is a plagiarism and AI text detector designed to identify content generated by GPT-3.5, GPT-4, and ChatGPT. This comprehensive detection capability makes it a powerful tool in today's dynamic content landscape.
The service offers a free version and a trial, allowing prospective users to test its functionalities before subscribing. Its pricing plans are flexible and diverse, providing solutions for individual users and teams, with the added benefit of a 20% discount for non-profits and educational institutions.
Detection options are limited to simple text and URLs, and the service doesn't support file uploads. Moreover, the platform lacks additional tools, such as a browser extension or an MS Word plugin. Although the website interface is simple, even minimalistic, this does not suggest an easy-to-use experience. The text field accepts a limited number of characters that a user can insert at a time (1500), which may necessitate breaking down documents into smaller fragments for checking, leading to inconvenience.
The tool identified our original writing and the paraphrased essay with perfect accuracy. However, it seems to struggle with detecting 100% AI-generated content.
AI Detection Results: 20/30
| | | | |
| --- | --- | --- | --- |
| | Human-written | AI-Generated | Paraphrased |
| Score | ⭐️⭐️ ⭐️⭐️⭐️ (10) | (0) | ⭐️⭐️⭐️⭐️⭐️(10) |
| Detection feedback | 98% human-generated content | 100% human-generated content | 51% human-generated content |
Overall, Writer AI presents robust features with room for enhancement in certain areas, particularly in user experience and the breadth of detection capabilities.
7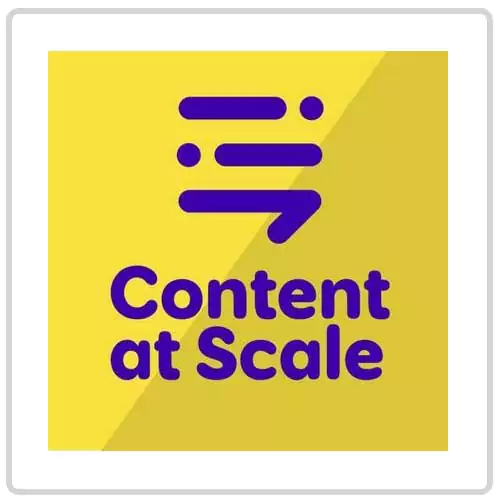 Content at Scale
Content at Scale is recognized for its high-performing capabilities driven by cutting-edge AI technology that harnesses state-of-the-art language understanding methods. Predominantly built for SEO strategists and content creators, it emerges as a prime choice for accurate detection of GPT-3.5, GPT-4, ChatGPT, Bard, and human-written content.
Content at Scale does not necessitate users to pay upfront or commit to a trial period. In fact, it offers a free usage plan, opening doors for everyone to benefit from its technology. However, clients, especially corporate, are encouraged to opt for a paid plan to unlock the full functionality. SEO agencies and businesses will benefit from this more than regular users.
The system presents a visually appealing interface that promises simplicity and effectiveness, enabling a fast and frictionless user experience. The tool doesn't extend support for MS Word or provide a browser extension for Chrome. However, this simplicity does not compromise its functionality.
Content at Scale allows users to input plain text for analysis, simplifying the detection process. However, it does not extend support for analyzing PDFs, Word documents, or URLs.
Assessing the precision of outcomes, Content at Scale showcases a decent performance in recognizing human-written and paraphrased text, achieving scores of 4/10 and 5/10, respectively. However, its proficiency in detecting purely AI-generated content is less impressive, with a score of 1/10.
AI Detection Results: 10/30
| | | | |
| --- | --- | --- | --- |
| | Human-written | AI-Generated | Paraphrased |
| Score | ⭐️⭐️(4) | ⭐️(1) | ⭐️⭐️⭐️(5) |
| Detection feedback | 54% unclear it is AI | 88% highly likely to be human | 53% unclear it is is AI |
On the whole, Content at Scale offers a straightforward experience with its clean interface and focused detection capabilities. Although it primarily excels at detecting paraphrased text and has a modest performance in spotting human-written content, it acknowledges the room for improvement in identifying AI-generated content. Regardless of some shortcomings, its distinct capabilities position it as a notable contender in content originality verification.
8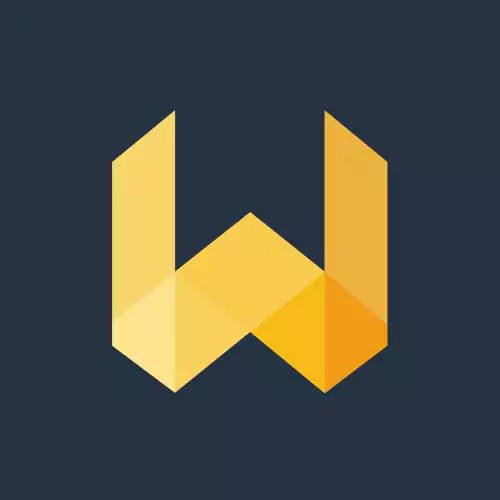 Writefull
Writefull applies the power of artificial intelligence to refine academic writing. The versatile tools on offer range from text editing, abstract generation, and content paraphrasing to refining sentences for an academic tone. A standout feature of Writefull is its GPT Detector. This complimentary tool quickly ascertains whether a text has been generated by AI models.
The system's technical detection capability extends to GPT-3.5, GPT-4, ChatGPT, and human-written content. While there is no support for a Chrome browser extension, it does allow for MS Word integration, increasing its accessibility for users.
Writefull's detection options focus on plain text, allowing simple copy-paste for swift checks. However, it does not support detection from PDFs, Word documents, URLs, or code files.
In terms of pricing, Writefull AI detector has a free service and also extends different paid plans, including monthly, quarterly, and yearly subscriptions, with discounts available upon inquiry. Despite offering free access, it doesn't follow a trial period model. Users are not required to register but can opt for a personal account to manage their work better.
The platform boasts an intuitive interface that ensures users' smooth and quick process. However, it does not offer printable reports, and the clarity of results may vary.
Evaluating the accuracy of its results, Writefull excels in detecting human-written text with a score of 9/10. However, it struggles with detecting AI-generated and 50% paraphrased content, scoring 0 and 1 out of 10, respectively.
AI Detection Results: 10/30
| | | | |
| --- | --- | --- | --- |
| | Human-written | AI-Generated | Paraphrased |
| Score | ⭐️⭐️⭐️⭐️⭐️(9) | (0) | ⭐️(1) |
| Detection feedback | 1% likely this comes from GPT-3, GPT-4 or ChatGPT | 1% likely this comes from GPT-3, GPT-4 or ChatGPT | 1% likely this comes from GPT-3, GPT-4 or ChatGPT |
In summary, Writefull promises a versatile, intuitive experience. While it shines in recognizing human-written content, it acknowledges its limitations in detecting AI-generated and paraphrased content. Despite these weaknesses, Writefull is a valuable asset in academic writing enhancement.
9
GPT Zero
GPT Zero is a promising AI essay detector that markets itself as an educational product. The creators claim the software can identify essays that have been wholly or partially produced using any available AI tools. However, the question still stands: is Gptzero reliable in delivering on these claims?
Although GPT Zero offers various pricing tiers, there is also a complimentary version. Users can examine documents up to 5,000 characters without any commitment. However, registration is required to access the tool's broader features. This process is straightforward and can be done via a Google or Facebook account.
The platform prides itself on a sleek, airy interface that doesn't make users think twice about how to use it. The range of features is quite extensive. The service allows for simple text entry and uploading of one or more files, which is particularly useful when reviewing multiple documents. Additionally, Origin, a Chrome browser extension, and a MS Word plugin are available for download, further streamlining the user's interaction with the service.
Despite the positive aspects of the website, the accuracy of our document detection results was somewhat disappointing. The AI-generated text was classified as "likely written by a human," and the original text was flagged as possibly containing AI-generated content. The paraphrased essay received the same assessment as the AI-generated one.
AI Detection Results: 7/30
| | | | |
| --- | --- | --- | --- |
| | Human-written | AI-Generated | Paraphrased |
| Score | ⭐️(2) | (0) | ⭐️⭐️⭐️(5) |
| Detection feedback | Your text may include parts written by AI | Your text is likely to be written by a human | Your text is likely to be written by a human |
Overall, the advanced technology and attention to detail suggest a bright future for the company. The only area that needs improvement is the precision of the testing results.
10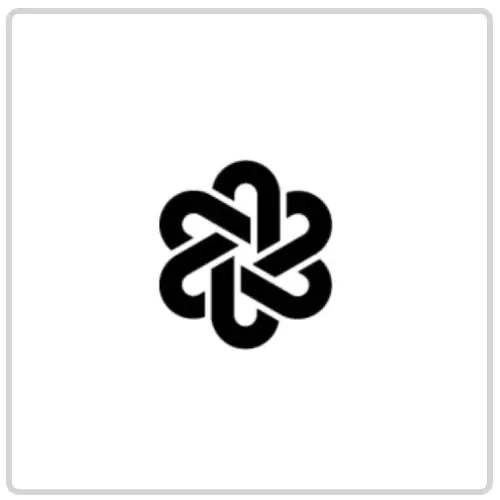 ChatGPT detector
ChatGPT Detector is an innovative AI text detection service that aims to identify text generated by various AI models, including GPT-3.5, GPT-4, ChatGPT, and Bard. Whether you're a writer, a blogger, or a business owner, ChatGPT Detector will ensure the credibility of your content.
The service is absolutely free. Registration is not required. Users can sign in with their ChatGPT login, but it's not compulsory for scanning text or files. The tool doesn't allow users to create their working accounts to store files or retrieve access to the previous check, which may be a drawback for some users who prefer a more personalized experience.
ChatGPT Detector provides two main detection options: uploading files (PDF, Word) and simple text entry. Also, the only place to work with the tool is its website – no extensions or other integration options are available.
The website may be a little confusing to use due to a few commercial banners around the main work area. Unattentive users may accidentally hit the wrong button and be redirected to another webpage. Other than that, the process is quick and doesn't require any technical expertise. The results are clear and easy to understand, but those who prefer to have hard copies of their reports will be disappointed.
In terms of accuracy, the outcomes were mixed. The service correctly identified human-generated text but struggled with AI-generated essay and the paraphrased document.
AI Detection Results: 14/30
| | | | |
| --- | --- | --- | --- |
| | Human-written | AI-Generated | Paraphrased |
| Score | ⭐️⭐️⭐️⭐️⭐️(10) | ⭐️(1) | ⭐️⭐️(3) |
| Detection feedback | Human-written | 13% AI-generated | 15% AI-generated |
Overall, Chat GPT Detector is a helpful tool with a straightforward, no-frills approach. Its free plan and no-registration-required policy make it highly accessible. Still, its detection capabilities and website experience could use some refinement.
11
Zero GPT
Zero GPT is another AI text detection software that serves well for those who want to ensure no artificially created text appears in their documents. It was developed for a wide variety of users, but the question remains: is Zerogpt reliable as a study tool?
One of the most appealing aspects of the tool is its free model. Registration is not offered so that customers can access the scanning tools immediately.
Zero GPT supports two detection options: uploading files (PDF, Word) and simple text entry via copy-paste. However, it doesn't allow URLs as an input source, which may limit its usability for certain categories of users.
The website is effortless in navigation as there is literally one page where you conduct your text or file scanning and receive results right away in the same window. The verdict appears on the screen, and it can't be printed.
In terms of accuracy, the results were somewhat inconsistent. The service inaccurately identified 100% human-written text as mostly AI and struggled with generated text, labeling it as only 16.18% AI out of 100%. However, it was more successful with paraphrased text, correctly suggesting there was a great deal of AI.
Results: 9/30
| | | | |
| --- | --- | --- | --- |
| | Human-written | AI-Generated | Paraphrased |
| Score | ⭐️⭐️(4) | ⭐️(1.6) | ⭐️⭐️⭐️(3.4) |
| Detection feedback | Your Text is Most Likely AI/GPT generated – 66.64% AI | Your Text is Human written – 16.18% AI | Most of Your Text is AI/GPT Generated – 82.36% |
All in all, Zero GPT is a handy tool with a straightforward interface. Its free strategy makes it a highly accessible and attractive option, but its detection capabilities and clarity of results could use some improvement.
12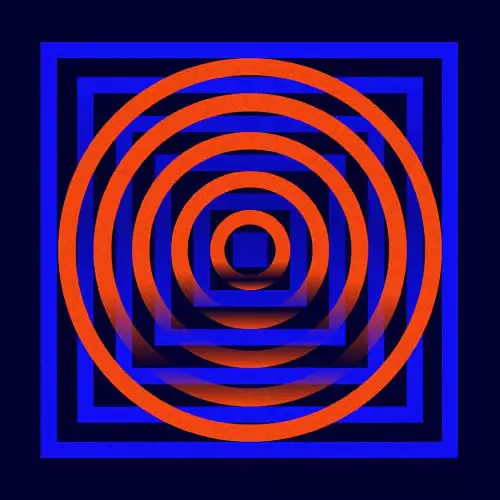 AI-text classifier
Update: OpenAI Shuts Down Their Text Classifier
AI Text Classifier is an optimized GPT model that efficiently determines the probability of a piece of text being produced by AI, drawing from various sources, including ChatGPT. It is freely accessible and strives to stimulate conversations around AI literacy, while also shedding light on the potential and boundaries of artificial intelligence.
AI Text Classifier is a free service that doesn't seem to impose a limit on the number of characters or words you can analyze, although a minimum of 150-250 words is required to initiate a scan. You need to have an OpenAI account to use the service. Upgrading is available, but it is primarily targeted at developers who require API access.
AI Text Classifier adopts a minimalist approach when it comes to scanning sources, offering only one option – plain text input.
The results are displayed in a basic text field and can be challenging to interpret due to the lack of numerical or percentage indicators, making them seem somewhat speculative.
It's worth pointing out that the service openly acknowledges the limitations of its detection technology, admitting that inaccuracies often occur, especially when evaluating texts written by children or those partially generated by humans and AI. This could partly explain the results we observed.
The human-written text was correctly identified as unlikely to have been AI-generated. However, the entirely AI-generated essay was mistakenly labeled as very unlikely to be AI-generated. As for the paraphrased document, the Classifier stated that it was unclear whether it was AI-generated, which is a reasonably accurate assessment.
AI Detection Results: 12/30

| | | | |
| --- | --- | --- | --- |
| | Human-written | AI-Generated | Paraphrased |
| Score | ⭐️(7) | ⭐️(1) | ⭐️⭐️(4) |
| Detection feedback | The classifier considers the text to be unlikely AI-generated | The classifier considers the text to be very unlikely AI-generated. | The classifier considers the text to be unclear if it is AI-generated. |
In conclusion, the AI text classifier is a handy tool that is easy to work with. Although it does have its limitations, primarily in terms of user options, the quality and accuracy of text analysis are commendable.
Final thoughts
Everything operates according to certain laws. For every action, there is an inevitable reaction that follows, a counterforce that seeks to balance the scales. This principle holds true even in technology. With the advent of AI text generators, a Pandora's box of discussions has been opened, touching on sensitive issues such as plagiarism, copyright infringement, and academic integrity.
Therefore, in response to the potential challenges posed by these AI tools, protective measures have emerged. These are designed to safeguard our interests and provide a layer of insurance against the misuse of AI capabilities. At A*Help, we are committed to upholding the interests of our readers, which is why we conducted this study.
After rigorous testing of 12 AI detectors, TurnItIn emerged as the top performer in its field. However, other contenders on the list are hot on its heels. The choice, as always, is in your hands. We are here to provide the information; the decision is yours.
Below you can find all essays that we used in this mysrery shopping.
Human-written essay
AI-generated essay
Paraphrased essay
What to Pay Attention To: AI Detectors Buyer's Guide
How do you assess an AI-based web service, where everything from the initial interaction to receiving a specific outcome takes mere minutes? One might think, just open any of them and try it. But unfortunately, it's not always that straightforward. Given the market competition across all industries, the goal is to cater to the increasing demands of users, providing the best terms and quality. The AI detection industry is currently growing, promising a win for us users in accessing top-of-the-line services. But, with a myriad of similar tools out there, how do we distinguish the best from the rest? This guide highlights the essential factors to consider when choosing an exceptional AI detection tool.
Technology
All modern detectors operate on a similar principle geared to identify text potentially generated by popular language models like GPT-3.5, GPT-4, ChatGPT, and Bard. Yet, some claim their tool can also spot not just entirely generated segments but those partly crafted by a human and partly artificially created or paraphrased by AI with a high degree of certainty. It's also important to consider the service's stance on result accuracy. Progressive companies acknowledge the limitations of developing technology and the potential for errors. Another crucial factor is the target industry of the product developers. Some tools are tailored for use in sectors like business or marketing, and others for education, for instance. A developer's focus on a specific domain might suggest superior detection capabilities of their service.
Integration options
Even though the industry is still relatively new, reliable providers have prioritized user convenience by developing browser extensions and integration with text editors like MS Word. Such features speed up work with the tool and improve the overall user experience. It's also worth checking if the platform only detects AI-generated text or offers additional features like plagiarism checks or other little extras.
Input sources
The input sources significantly impact the pace of your work. Every service allows users to paste their content for verification directly into the corresponding field as plain text. Some also let you upload separate files in various formats, greatly expanding user functionality. Fewer providers even offer the option to check URLs and code snippets. It's worth determining what's more convenient and important for you and to choose a tool that fits you the most.
Pricing
Good news! Most AI detectors are accessible either completely free of charge or offer trial periods to test their capabilities. Free versions typically have limitations on the amount of text you can scan — be it character, word, or page limits. If that's not sufficient, you can extend those limits for a relatively small monthly fee to fit your needs and carry on with your work. On average, the cost of using an AI detector as part of a monthly subscription is around $10.
Results and accuracy
Remember that such checks' accuracy is a relative indicator — no tool can guarantee absolute precision in its results. Providers have various ways of presenting them, typically either numeric — indicating a percentage of your text presumed to be AI-generated- or a certain textual conclusion. The latter is less insightful due to its abstract nature, while the numeric display offers less room for interpretation.
Why academichelp.net is a credible source of information:
Stay curious with us. Academichelp.net has been a reliable educational resource since 2011, providing students with the latest news, assignment samples, and other valuable materials. Even with the extensive information we process, our quality remains consistent. Each team member has experience in education, allowing us to evaluate new sector offerings critically. Our reviews are up-to-date and relevant, with impartiality ensured by the A*Help score methodology from mystery shopping. We aren't affiliated with any listed service providers. Our focus remains on providing our audience with reliable and unbiased data.
FAQ
What is the best free AI content detector?
There are many free AI content detectors available, but it's challenging to determine the best one as it depends on your specific needs and requirements. However, some popular and reliable free AI content detectors include Winston AI, Content at Scale, ChatGPT detector, and others. These tools can help identify and flag various types of plagiarized, generated, or sensitive content.
Do AI detectors work?
Yes, AI detectors are designed to analyze and detect specific patterns, characteristics, or content types. They use machine learning algorithms to process and learn from vast amounts of data, enabling them to identify and classify different types of content accurately. However, the effectiveness of AI detectors can vary depending on the quality of training data, the algorithm used, and the specific use case. Regular updates and improvements are necessary to keep up with evolving content patterns and methods used to bypass detection.
Are AI detectors flawed?
Like any developing technology, AI detectors are not perfect and can have limitations or flaws. They may occasionally produce false positives or false negatives, meaning they can incorrectly identify or miss certain content. The accuracy and reliability of AI detectors depend on various factors, such as the quality and diversity of the training data, the algorithm's sophistication, and the specific context in which they are applied. Continuous refinement and evaluation are crucial to address these limitations and improve their performance.
How to bypass AI content detectors?
It is not advisable to bypass AI content detectors, as they are designed to ensure compliance with regulations, policies, and community guidelines. However, it is worth noting that individuals with malicious intent may attempt to exploit vulnerabilities in AI detectors by altering or blurring content to evade detection. This highlights the need for continuous improvement and updates in AI detection systems to stay ahead of potential bypass techniques.
Are AI detection tools accurate?
The accuracy of AI detection tools can vary based on several factors. While they can be highly effective at identifying and classifying specific types of content, they are not infallible. The accuracy depends on the training data's quality and diversity, the algorithm's sophistication, and the specific context in which the detection is applied. Additionally, the evolving nature of the content and new methods used to bypass detection can pose challenges to the accuracy of AI detection tools. Regular evaluation, updates, and fine-tuning are essential to maintaining and improving their accuracy.
How do you tell if something was written by an AI?
Determining if AI wrote something can be challenging, especially as AI-generated content becomes more sophisticated. However, some signs that could indicate AI involvement include unusual patterns or repetitive structures in the text, inconsistent or illogical arguments or transitions, the absence of human-like nuances or errors, highly technical or domain-specific knowledge without contextual understanding, or a sudden change in style or tone within the text. Remember that these indicators are not definitive proof of AI involvement, and human writers can intentionally mimic some of these patterns. However, they can raise suspicion and warrant further investigation.
What AI detectors do colleges use?
Colleges and universities use various AI detection tools or plagiarism checkers to ensure academic integrity. Some popular AI detectors in educational institutions include Turnitin, Grammarly, Copyscape, and SafeAssign. These tools compare student submissions against a vast database of existing content to identify potential instances of plagiarism or improper citation. The specific choice of AI detectors may vary among institutions based on their specific requirements and policies.
What is a good score for an AI content detector?
The definition of a "good" score for an AI content detector depends on the specific system and its threshold settings. Typically, a higher score indicates a higher likelihood of content being flagged or identified as inappropriate. In comparison, a lower score suggests a lower probability of detection. The specific score threshold considered "good" may vary depending on the application, the risk tolerance of the organization using the detector, and the consequences associated with false positives or false negatives. Each organization sets standards and score thresholds based on its unique needs.
What do AI detectors look for?
AI detectors that analyze text and essays focus on a broad spectrum of elements, each serving a specific purpose. For instance, some detectors work to scrutinize text for grammatical errors, spelling mistakes, and incorrect usage of words. Plagiarism tools use AI detectors to compare the submitted text against a comprehensive database of academic papers, books, and other content to pinpoint potential unoriginal material and to spot AI-generated fragments. AI detectors also play a role in chatbots or virtual assistants, where they interpret the context, semantics, and intent behind user input to generate appropriate responses.
What is the number 1 AI detector?
No single AI detector can be universally considered the "number 1" as it depends on the specific use case, context, and requirements. Different AI detectors excel in different areas and have varying levels of accuracy, performance, and features. Based on A*Help's study of popular AI detectors, good results were demonstrated by TurnItIn, CopyLeaks, and Winston AI. The choice of the "number 1" AI detector is subjective and depends on the specific needs and preferences of the user.
What is a bad AI detection score?
A "bad" AI detection score generally indicates a higher likelihood of the content being flagged as inappropriate or violating specific guidelines. However, what constitutes a "bad" score can vary depending on the system's threshold settings and the organization's requirements. Typically, a higher score suggests a higher probability of detection, which may result in further manual review or action. The definition of a "bad" score is subjective and depends on the specific use case, the organization's policies, and the associated consequences or risks.
Are there AI detectors for essays?
Yes, there are AI detectors specifically designed to check essays for plagiarism and other issues. These detectors analyze the content of an essay and compare it against a vast database of existing texts to identify potential instances of plagiarism. Popular AI detectors used for essay checking include Turnitin, Copyscape, or Content at Scale. These tools help educational institutions and individuals ensure academic integrity by detecting any improper use of external sources or unoriginal content in essays or other written assignments.
Useful articles
Follow us on Reddit for more insights and updates.